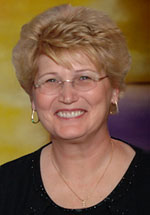 Photo by
Nightingale Digital
Imaging
Hi! Thanks for dropping by. We're very informal here. Pajamas, or whatever else makes you comfortable, are the dress of the day. Grab your favorite beverage, kick back, and have a browse.
If travel to exotic locations is your thing, along with heroes who rock your world and heroines who keep them in line, then you've landed on the right site. My stories are set in Europe where the men are all male and the women are both feminine and strong. There's always a twist, but as a true romantic, the women I write will bring more than just lust to their men's lives.
Feel free to visit my blog and let me know what you think.
Coming Soon
Magnificent Men of Munich Box Set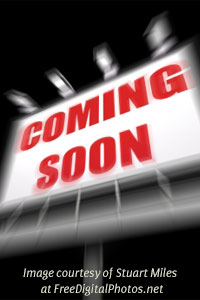 Travel through Germany, Austria, and Italy with a box set of four sexy books that prove icy German reserve melts with hot-blooded American passion.
All Roads Lead to Lucca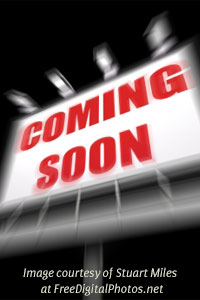 Roads less traveled often hold the greatest rewards.
CEO Julia Dickenson is no longer consumed by the past. She is now eager to move forward and embrace the future. To celebrate her monumental decisions, Julia is on a short holiday in Italy when fate knocks her off balance and into the arms of a Roman god.
Letting go is difficult for Lucca Albanese, even though he wants to be happy again. He struggles daily with the inept employees at his tour company, the loneliness that rules his life, and his adult children who give him no peace.
Lucca's headaches go on holiday when a disastrous tour throws him together with a fiery woman who is determined to enjoy life to the fullest, no matter what road she travels.
Naughty Ladies of Nice Box Set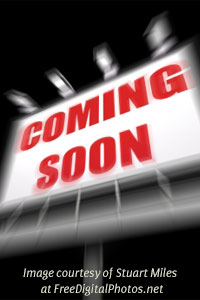 Treat yourself to a mini vacation in France with five fun­-packed books where intrigue, romance, and Haute cuisine collide into erotic adventure.
Stockholm SINdrome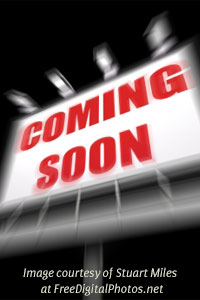 Fire and ice…
Hot nights and hotter moves melt the ice.
Battered American hockey player Colt Coltrane intends to concur Sweden. A bad spill on their ice and the goalie is at the tender mercies of a hot massage therapist with a grudge against all athletes. All his good intentions to behave go straight to hell when her warm hands stroke him.
Disa Ellstrom is disgusted with sports figures who expect more than a deep massage. She checked her cheating husband and her puck bunny status to build a practice to help people, not hurt them. But her frozen heart melts faster than a spring thaw when a sexy goalie limps into her life.
Combine a hot-blooded American with a Swedish spitfire and they're sure to sin in Stockholm.
On Fire in Finland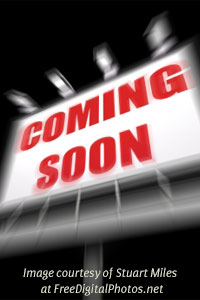 Fire and ice…
White nights…White hot passion
Scorching vacation sex is uppermost in jingle writer Kate Adam's mind during her few days in Finland. That was the plan until her sports car dies on a lonely ribbon of country road. Her fantasies reignite when a delicious looking blue collar local crawls past in his beater truck.
Hot women and expensive cars are always a temptation for Rurik Jaacko, and his downfall. This time he must stay focused and drive right past the shapely woman stranded on the side of the road. But manners force him pull over. A few moments with Kate sparks a sizzling attraction that has Rurik offering more than a simple tow.
Roadside assistance spins into a white-hot ride as Rurik and Kate butt heads and burn up the sheets.
Czech Mate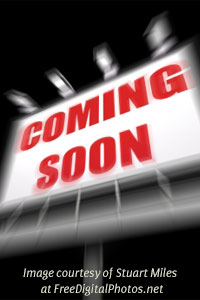 Pink boa and red stilettos…anything goes with Armani.
Life isn't easy for American Lacey Blake when she's stranded in Prague dressed like a dolled up hooker and nowhere to go. The cash-strapped American, boasting a pink boa and red stilettos that would make any working girl jealous, is saved by a staid giant in classic Armani.
Dragan Petrovic worked hard to shed the stigma of his youth and what his mother endured to put food in his belly. Now that he is a success, Dragan is determined his 5-star hotel will retain its unblemished reputation and no apprentice prostitute will launch her career in his lobby.
But one look in Lacey's eyes proves there is more to the desirable woman than a micro mini and a push up bra. The urge to protect her compels Dragan to suggest an unconventional plan that stirs deep desires and alters their lives forever.
PHOTO Op!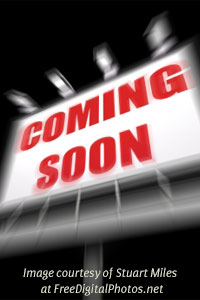 Never mix business with pleasure, unless pleasure is your business.
Photojournalist Emily Peters gives herself the perfect birthday gift – a weekend in Paris. Her excitement builds when she hits the scene of the exclusive S&G Club. Exposing the truth behind their private pleasure chambers and the elite who frequent them will be the diamond in her career crown. At least Em thinks so until she's tied up in knots by the Devil himself.
British restaurateur Nicholas Caine visits Paris to check on his S&G Club investment and to sample its many benefits. Nick's not on the hunt until he encounters a tiger that pretends to be a kitten. There's no doubt she'll satisfactorily flex her claws given the right incentive.
What starts as a prime photo opportunity evolves into a weekend of erotic fantasies as Nick awakens Emily's dark passions.
FRENCH Tickler
Naughty Ladies of Nice Book 5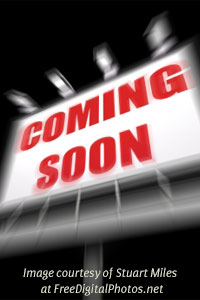 Lace and handcuffs…tools of the trade.
New Yorker Samantha Bradley has a fun, sexy career designing ladies lingerie. Now that her business is on the rise, she treats herself to a well deserved break on the French Riviera where the women are glamorous and the men are gorgeous. After a few days Sam is eager to sample more than just the local cuisine.
Cisco Bernier is France's key criminal prosecutor, but his courtroom charm falls flat outside the hallowed halls of justice. From family relationships to romantic trysts, his success rate is abysmal until a chance encounter with a sensuous young American businesswoman spins his staid world out of control.
Sam and Cisco sizzle together, but any future is threatened when their pasts collide. Her mob-connected father and his deceitful mother resurface and drag them into a corrupt world of lies and danger.
FRENCH Kiss
Naughty Ladies of Nice Book 4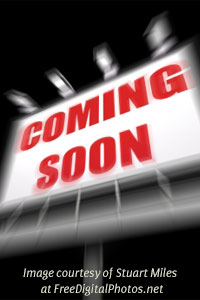 Man and the sea have one commonality – both have a great capacity for evil.
Author Rachel Conklin rejuvenates her creativity on the French Riviera as a fishing boat cook. Her plan is perfect until a storm at sea sets in motion a series of violent events beyond her imagination. Afraid to trust anyone, Rachel pretends amnesia when she awakens on a deserted island in the arms of a sexy stranger.
Dr. Henri Bernier has the ideal life with a job he loves and an inherited old fishing boat he treasures. He may not be the best sailor, but he is always cautious of the evil that travels above and below the water. Henri is caught in a vicious storm and moors at a small island where he discovers his perfect life leaves much to be desired.
Treachery and sex traffickers force Rachel and Henri to stretch their limits and face what truly matters in life.
FRENCH Twist
Naughty Ladies of Nice Book 3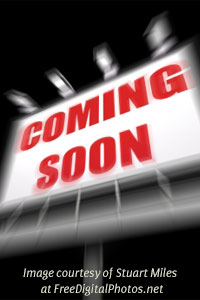 Spies and lies bring a deadly twist to the City of Lights.
Interpol agent Claudette D'Laquois is trapped in the hellhole of life and unable to trust anyone. Desperate to regain control, she flees to the safety of her uncle's rundown chateau on the French Riviera. But Claudette soon learns the countryside has its own dangers when she finds herself alone with a sexy foreigner.
Uptight accountant Donald Hobbs ditches numbers for dirt to oversee his friend's orchard for three weeks. His well deserved vacation is perfect until a seductive mademoiselle drags him into a dangerous world of intrigue and erotic fantasy.
Illegal drugs and Russian mobsters take a back seat to a lethal night of sinful pleasure for Claudette and Don.
FRENCH Delights
Naughty Ladies of Nice Book 2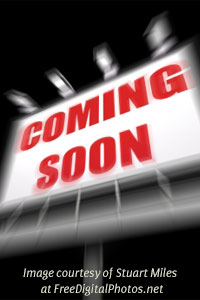 Fantasy blooms alongside the flora in a garden of wicked delight.
Science is Paul's life. Close to a major breakthrough, all he wants is to be left alone with his trees and not be forced to entertain a corporate suit. That is until the suit arrives in a sexy sundress. Now all Paul can think about is experimenting on her, not his orchard.
Lisette is less than thrilled about spending a month at a moldering chateau on the French Riviera with only some dried up old scientist for company. However the hot man in dirty jeans tending his scraggly trees proves more of a garden fantasy than the nerd in a lab coat.
Sex and science create a volatile formula resulting in total delight.
FRENCH Tart
Naughty Ladies of Nice Book 1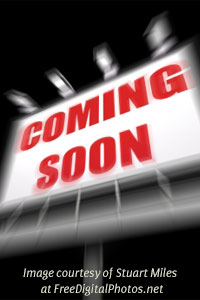 Bon Appétit…Satisfy all your cravings at cooking school.
Determined to prove herself and shed her party girl image, Donatienne Dubois pins her hope on the exclusive cooking school in Nice, France. One by one her expectations are shattered by a foul-mouthed parrot, a bogus Michelin chef, and a headmistress with a heart of tungsten steel. Donni's lifesaver is a bad boy too hot not to handle.
Mark Anderson is incognito and hating every moment. To pose as a student while keeping tabs on a rich wild child is his version of hell, until he partners with the dish of Crème Brulée good enough to eat.
Class takes on a whole new meaning as Doni and Mark heat up the kitchen when they discover honey has better uses than sweetening tea.