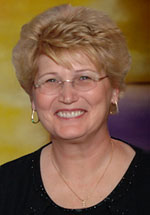 Photo by
Nightingale Digital
Imaging
Hi! Thanks for dropping by. We're very informal here. Pajamas, or whatever else makes you comfortable, are the dress of the day. Grab your favorite beverage, kick back, and have a browse.
If travel to exotic locations is your thing, along with heroes who rock your world and heroines who keep them in line, then you've landed on the right site. My stories are set in Europe where the men are all male and the women are both feminine and strong. There's always a twist, but as a true romantic, the women I write will bring more than just lust to their men's
lives.
Feel free to sign the guestbook and let me know what you think.
Now Available
Perfect Lie
Magnificent Men of Munich 3
From Musa Publishing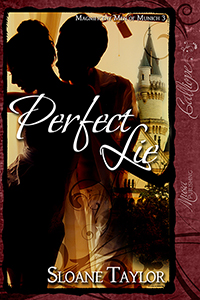 A seedling of doubt will unravel even a perfect lie.
After two ex-husbands and a con artist, Francine Daniels has had it with men. Her life is finally the way she wants it — successful and complete. At least she thinks so until a working vacation in Munich brings her face to face with a sexy German hotelier who sees right through her brash exterior and makes her sizzle with his every touch.
Heicke Brewer enjoys his playboy image along with the collection of international beauties on his arm and in his bed. They are safer than another disastrous marriage. Until a chance encounter with a stubborn American pixie too hot not to handle threatens his hard won resolve.
As passion grows between Francine and Heicke, deception threatens to tear them apart, forcing them to fight their way through a perfect lie.
Winter Games
Magnificent Men of Munich 2
From Musa Publishing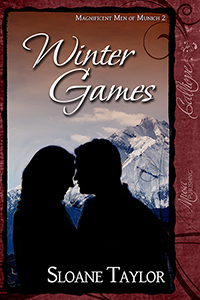 As the games heat up, the stakes grow higher, and Lonnie must decide whether to play along or leave her heart out in the cold.
Lonnie Copley may be a genius, but not when it comes to her personal life or road maps. A series of wrong turns puts her far from reality and the German autobahn. The last thing she wants on the eve of a snowstorm is to be dangling at the edge of an Austrian mountain in need of rescue–especially by a leather-clad giant with Johnny Depp eyes. As luck would have it, Lonnie's not the only one in need of rescue.
Wolfe Deider has spent his adult life recovering from the pain of childhood. He is too aware romance is unattainable for him. Try as he might to keep the troublesome American at arm's length, her spunk is disarming, and forces open all his old wounds.
Lonnie loves Wolfe's special brand of complications, but can she afford to indulge in his winter games?
Heated Negotiations
Magnificent Men of Munich 1
From Musa Publishing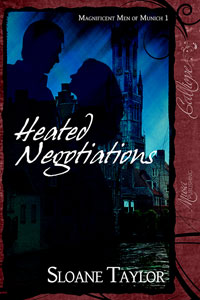 Mergers and negotiations are not just for the boardroom, especially when things heat up high over the Atlantic.
Travel agency owner Teddi Howard is Hell in high heels when she jumps a plane to Munich. Her goal—strangle the German tour operator who reneged on their exclusive contract.
German businessman David Stiefel well knows the feeling of being screwed over and is resolved to avoid emotional attachments. This strategy has served him well, until his chance encounter with the enticing Ms. Howard.
Masquerade
From Musa Publishing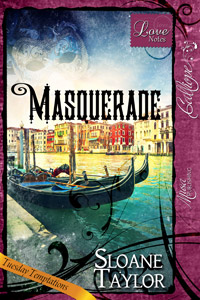 Behind every mask is always a fragment of truth.
Chicagoan Clancy Marshall has planned her dream vacation in Venice down to the last detail. From gondola rides to masked balls, and anything else that just happens along, she is determined to experience all pleasures. But those careful plans fly out the door when she literally falls into the arms of a masked stranger.
Vittore Ricci comes from an old Venetian family that claims two doges in their lineage. A straight-laced Count and owner of a prestigious hotel, he never does anything without serious consideration. Until a sexy American tourist offers an opportunity no man can refuse.
Sultry In Sweden
From Amber Quill Press – Amber Heat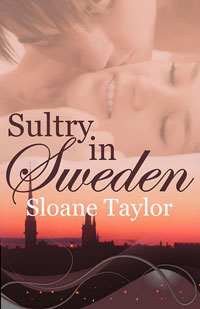 Battered hockey player Colt Coltrane arrives in Sweden with one thing on his mind – victory. A bad spill later he's at the tender mercies of the hottest masseuse he's ever seen. All his good intentions go straight to hell when he strips for the Swedish iceberg.
Disa Ellstrom has had it with sports figures who always expect more from her than a massage. She can't believe her friend Carl sent the American goalie to her. Unable to ignore the man's pain, Disa takes him on and finds her heart melting faster than a spring thaw.
Combine a hot-blooded American and a Swedish spitfire and they're sure to set Stockholm on fire.