What's Cooking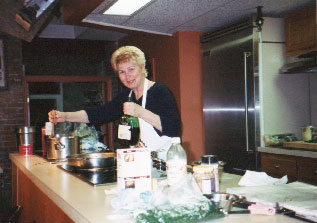 One thing I do and do well is cook. Check out Studly's waistline if you don't believe me. Yet it has always frustrated me to read a delicious-sounding recipe and then have to figure out what to serve with it. Beans or peas? Fried or boiled potatoes? To salad or not. You get the idea. We're not talking rocket science, but a clue or two from those big-buck chefs, whose books I constantly buy, would sure help.
So today don your aprons and grab those skillets because we're taking a giant step to ease the burden of the overworked woman.
Every month a new menu will be posted. Please feel free to email me your thoughts, suggestions, or your favorite recipes. We're all in this cooking thing together and might as well help out each other.
Anytime Easy Dessert
from Stella May
These little taste treats are my own creation. It is an easy and skinny version of individual cheesecakes, yet still packed with plenty of flavor. This recipe makes one dozen little cakes. Dress them up with a bit of fruit on top after baking and you're good to go. Sorry, there's no picture. Those two rascals I live with ate them too fast.
Cream Cheese Mini-Cakes
1 package farmer's cheese
1 package Philadelphia cream cheese
2 eggs
½ cup sour cream
⅓ cup sugar
1 tsp. vanilla extract
½ cup almond flour
½ tsp. baking powder
Remove cheeses from refrigerator 2 hour before making this recipe. They both need to be at room temperature to cream properly.
Place cheeses in a large bowl. Mix on a low speed with an electric mixer until creamed.
Add eggs, sour cream, sugar, and vanilla. Increase mixer speed to blend well. Pour in almond flour and baking powder. Combine well.
Pour mixture into muffin tins lined with cupcake papers or do like me and use a silicone form for cupcakes. You'll need to lightly oil it.
Pre-heat oven to 350° F.
Very important: put a medium-sized bowl filled with water on the bottom of your oven.
Bake 35-40 min, or until golden brown.
Here is a peek at Stella's time travel romance novel for your reading pleasure.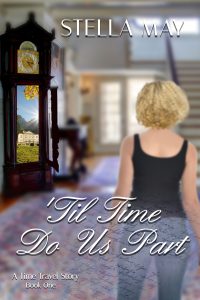 One key unlocks the love of a lifetime…but could also break her heart.
Nika Morris's sixth sense has helped build a successful business, lovingly restoring and reselling historic homes on Florida's Amelia Island. But there's one forlorn, neglected relic that's pulled at her from the moment she saw it. The century-old Coleman house.
Quite unexpectedly, the house is handed to her on a silver platter—along with a mysterious letter, postmarked 1909, yet addressed personally to Nika. Its cryptic message: Find the key. You know where it is. Hurry, for goodness sake!
The message triggers an irresistible drive to find that key. When she does, one twist in an old grandfather clock throws her back in time, straight into the arms of deliciously, devilishly handsome Elijah Coleman.
Swept up in a journey of a lifetime, Nika finds herself falling in love with Eli—and with the family and friends that inhabit a time not even her vivid imagination could have conjured. But in one desperate moment of homesickness, she makes a decision that will not only alter the course of more than one life, but break her heart.
Buy Now
'Til Time Do Us Part is available in Kindle and Paperback at Amazon.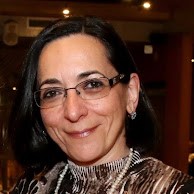 Talented author Stella May is the penname for Marina Sardarova who has a fascinating history you should read on her website.
Stella writes fantasy romance as well as time travel romance. She is the author of 'Till Time Do Us Part, Book 1 in her Upon a Time series, and the stand-alone book Rhapsody in Dreams. Love and family are two cornerstones of her stories and life. Stella's books are available in e-book and paperback through all major vendors.
When not writing, Stella enjoys classical music, reading, and long walks along the ocean. She lives in Jacksonville, Florida with her husband Leo of 35 years and their son George. They are her two best friends and are all partners in their family business.
Follow Stella on her website and blog. Stay connected on Facebook, Twitter, and Pinterest.
May you enjoy all the days of your life filled with laughter and seated around a well laden table!
Sloane
Get Your Game On
from Sharon Ledwith
One of the favorite dishes of armchair warriors, chili has so many combinations and gastric consequences, I'm sure it could be deemed as a weapon of mass destruction. Sports fans absolutely love their chili, especially when tailgating with other like-minded souls. We've discovered one recipe that's a sure-fire way to keep you warm inside and out, while waiting for your team to get the game started.
Make ahead the day before and reheat or prepare on the fly, this spicy version takes 30 minutes to prep, cooks for 2 hours, and serves 12 of your closest blood-thirsty family or friends. A warning: have plenty of water or your preferred adult beverage on hand, along with a stack of napkins to not only wipe your mouth, but soak up your tears.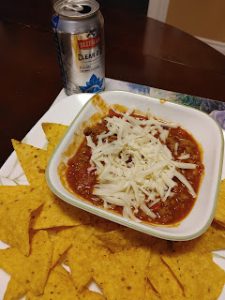 Game-Face Tailgate Chili
2 lbs ground beef chuck
1 lb bulk Italian sausage (use hot Italian if you love it spicy)
3 (15 oz) cans chili beans, drained
1 (15 oz) can chili beans in spicy sauce
2 (28 oz) cans diced tomatoes with juice
1 (6 oz) can tomato paste
1 large yellow onion, chopped
3 stalks celery, chopped
1 green bell pepper, seeded and chopped
1 red bell pepper, seeded and chopped
2 green chili peppers, seeded and chopped
1 tbsp. bacon bits
4 cubes beef bouillon
½ cup beer
¼ cup chili powder
1 tbsp. Worcestershire sauce
1 tbsp. minced garlic
1 tbsp. dried oregano
2 tsp. ground cumin
2 tsp. hot pepper sauce (e.g. Tabasco or Frank's)
1 tsp. dried basil
1 tsp. salt
1 tsp. ground black pepper
1 tsp. cayenne pepper
1 tsp. paprika
1 tsp. white sugar
1 bag of nacho chips
1 (8 oz package) shredded Cheddar cheese
Heat a large stock pot over medium-high heat. Crumble the ground chuck and sausage into the hot pan, and cook until evenly browned. Drain off excess grease.
Pour in the chili beans, spicy chili beans, diced tomatoes and tomato paste. Add the onion, celery, green and red bell peppers, chili peppers, bacon bits, bouillon, and beer. Season with chili powder, Worcestershire sauce, garlic, oregano, cumin, hot pepper sauce, basil, salt, pepper, cayenne, paprika, and sugar. Stir to blend, then cover and simmer over low heat for at least 2 hours, stirring occasionally.
After 2 hours, taste, and adjust salt, pepper, and chili powder if necessary. The longer the chili simmers, the better it will taste. Remove from heat and serve, or refrigerate and serve the next day.
Ladle into bowls and top with shredded Cheddar cheese. Serve with nacho chips for dipping.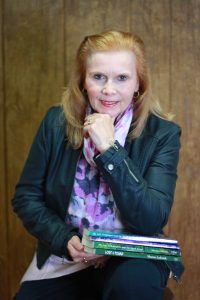 After the game or while you're waiting on the chili to simmer, take a timeout for yourself, and crack open one of my books. May I suggest a visit to Fairy Falls, or if you're feeling really adventurous, a trip back in time with The Last Timekeepers? Whichever you choose, I assure you that either series will boost your mood, and take you away from the game of life.
Learn more about Sharon Ledwith on her website and blog. Stay connected on Facebook and Twitter, Goodreads, and Smashwords. Look up her Amazon Author page for a list of current books. Be sure to check out THE LAST TIMEKEEPERS TIME TRAVEL SERIES Facebook page.
May you enjoy all the days of your life filled with laughter and seated around a well laden table!
Sloane
from Helen Carpenter
My hubby and I like to hit the sauce at lunchtime—no, wait! That didn't sound right! What I meant to say is we like barbeque sauce for lunch! At least, that's our story, and we're sticking to it.
While we're not sauciers or even a saucier's apprentice, we do enjoy experimenting with flavors, because we are well aware that what's sauce for the goose may not be sauce for the chicken.
However, in the case of our Simply Saucy Crockpot Barbeque Chicken, we seldom think outside the box—the box being the carton brick of fresh, sun-ripened Italian tomatoes that is the base of this delicious recipe.
Tomatoes in a box? Yep. We highly recommend that you give your can the boot. Switching to the box will turn you into a superb saucy chef, and the effect on your condiments will be awesome sauce. Pretty soon you'll be hitting the sauce too! (The barbeque sauce, of course!)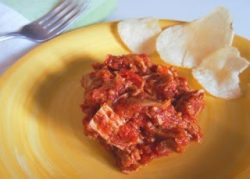 Simply Saucy Crockpot Barbeque Chicken
1 box (26.4 oz) finely chopped tomatoes
⅓ cup Parmesan cheese
3 tbsp. sugar or honey
1 tsp garlic salt
1 tsp Worcestershire sauce
1 tsp minced garlic
½ tsp black pepper
2-3 cups shredded cooked chicken
Put tomatoes, cheese, sugar, garlic salt, Worcestershire sauce, garlic, and black pepper in crockpot. Stir to mix.
Add chicken.
Cook on high setting for 2-3 hours; or low setting for 4-6 hours.
Serve on rolls or eat as a main dish with a side of chips.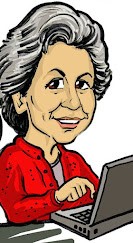 Once upon a time there was a mother/daughter author dup named Helen and Lorri, who wrote as HL Carpenter. The Carpenters worked from their studios in Carpenter Country, a magical place that, like their stories was unreal but not untrue. Then one day Lorri left her studio to explore the land of What-If, and like others who have lost a loved one the magical place lost much of its magic. But thanks to family, plus an amazing group of wordsmiths named Authors Moving Forward (AMF), the magic is slowly returning.
Helen Carpenter loves liking and sharing blog posts from other authors. She lives in Florida with her husband of many years and appreciates every day, especially those without hurricanes.
Stay connected on her blog Supporting Writers and Facebook.
May you enjoy all the days of your life filled with laughter and seated around a well laden table!
Sloane
Sunday Brunch
from cozy mystery author Emma Lane aka Janis Lane
I love Sunday Brunch and all the egg casserole dishes. This one is not for everyone, but I love onions and eggs. Perhaps you will too. It's easy and fast. You can add small bits of bacon or ham for an extra interest. Shake a bit of Paprika to the top of the pie for a garnish with parsley.
I grew up in South Georgia not too far from Vidalia. Although the mild popular brand of sweet onion is named for the small country town, it's actually the surrounding soil that is the reason for the tasty veggie. It lacks sulfur which causes the biting taste of other types.
Only 20 surrounding counties may name their onions Vidalia. (Vidalia Act of 1986.) You'd never know the difference driving through the area. Just pleasant, rolling country farmland with the occasional roadside stand selling—you guessed it—Vidalia onions. (And Pauline pecans, but that's a story for another time.) Now we can buy them most anywhere when in season. Vidalia onion! Conjures up the tasty memory of a drive-in hamburger laden with sweet onion and cheese, doesn't it? With your steady BF, of course.
This pie is not a good keeper. Serve it warm from the oven. A fruit salad and croissants really set the meal to perfection. 😊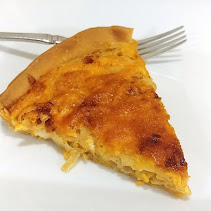 EGG and VIDALIA PIE
1 c. saltine or Ritz crackers, crushed (Club is okay too)
¼ c. butter, melted
2 ½ c. thinly sliced Vidalia onions
2 eggs
¾ c. milk
½ tsp. salt and pepper to taste
¼ c. shredded sharp cheese
chopped ham, bacon bits, chopped parsley to garnish, optional
Preheat oven 350° F.
Mix crushed crackers with melted butter. Pat crackers and butter mixture to form a crust in 8- or 9-inch pie plate. Set aside. Sauté sliced onions in butter until opaque not browned. In bowl mix eggs, milk, salt/pepper to taste. Pour over onions. Sprinkle with cheese and bake for 45 minutes or until knife inserted comes out clean. Serve hot from the oven in pie slices. Add thick slices of French bread to round off your breakfast. Orange juice, small glasses of champagne, a selection of jams, will turn this dish into gourmet.
I'm afraid this dish requires both a couple of y'alls and two Y'alls come backs.
Enjoy!
Here is a little from Sandpiper Affair, one of my cozy mystery books under my pseudonym Janis Lane. I hope you enjoy it.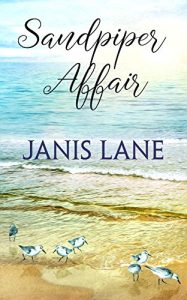 Abby Naycomb, wildlife photographer, found more than scintillating images of the birds of Central Florida. A handsome park ranger turns her world upside down even as a criminal stalker seeks to threaten her life.
Who knew trespassing in the restrictive area of a Florida State Park to get the perfect shot of the sand hill crane family would wind up with Abby Naycomb, wildlife photographer extraordinaire, meeting the most handsome park ranger in the world? Mating/nesting birds were the subject of her quest but finding those intense blue eyes in the lens of her camera was distracting and hormone inciting.
Adam Rawlings, millionaire park ranger, was as shocked as Abby when she accidentally discovered a murdered man buried in a shallow grave in the sand.
Face to face with an exciting relationship with Adam, the perfect man, leaves her no excuse for backing away from a growing intimacy. Vagabond Abby must consider relocating if she wants to continue an invaluable relationship with Adam, the original hometown hero.
Abby struggles as she continues to work deep in the breathtaking wilds of Central Florida while trying to ignore the menace of a serious and threatening stalker. Her task was to reexamine long held premises and prejudices while admiring the southern flora and fauna through the lens of her camera. Bird and nature lovers alert.
Short Teaser
Busted in Bird land. Still…what a calendar he would make with that uniform, that smile, those shoulders. She stifled a sigh of pure visual pleasure.
You had better stop it, Miss Smarty. He has the authority to fine and kick you out of the park permanently if he so chooses. Holy Moly– love a uniformed hunk!
Stoppit!
She stifled a giggle which was riotously rolling around deep inside her, threatening to break out. He continued to loom, gazing thoughtfully while she fidgeted in her warm nest sheltered by the dune. Surrounding them, the sporadic wind blew the smell of something baking in the sun. With her face turned upward and her eyes half-closed against the glare, she awaited her fate. She offered a weak smile while trying to bring into focus his face which was back lit by the bright sunlight. It couldn't hurt, she thought, and tried for puppy dog eyes pleading for mercy.
"Leave this area, and I'll forget your lapse of good manners–this time. Don't let me catch you trespassing on restricted lands again. This is a nature preserve. Visitors may not wander about– especially during nesting season," he added giving her a stern look. "And that goes for well-meaning, good-looking, lady photographers as well."
Buy Now
Janis Lane is the penname for gifted author Emma Lane who writes cozy mysteries as Janis, Regency as Emma, and spice as Sunny Lane.
She lives in Western New York where winter is snowy, spring arrives with rave reviews, summer days are long and velvet, and fall leaves are riotous in color. At long last she enjoys the perfect bow window for her desk where she is treated to a year-round panoramic view of nature. Her computer opens up a fourth fascinating window to the world. Her patient husband is always available to help with a plot twist and encourage Emma to never quit. Her day job is working with flowers at Herbtique and Plant Nursery, the nursery she and her son own.
Look for information about writing and plants on Emma's new website. Leave a comment or a gardening question and put a smile on Emma's face.
Stay connected to Emma on Facebook and Twitter. Be sure to check out the things that make Emma smile on Pinterest.
May you enjoy all the days of your life filled with good friends, laughter, and seated around a well-laden table!
Sloane
Many people believe May 5, Cinco de Mayo, is Mexican Independence Day. Nope, that's September 16. Cinco de Mayo celebrates the Battle of Puebla which was Mexico's victory over France in 1862. Another interesting fact – Americans celebrate Cinco de Mayo more than the people in Mexico.
I met a wonderful lady in the Hispanic aisle when I was shopping for these ingredients. Lydia literally took me by the hand and taught me a great deal in just a few minutes especially about tortillas and refried beans which I'm sharing with you. I am thankful for Lydia and the time she spent with me.
Menu
Guacamole & Tortilla Chips
Beef Tacos
Flour Tortillas
Rice with Tomatoes and Onion
Refried Beans
Mexican Beer – Corona, Dos Equis, Modelo, Tecate
Guacamole
This dish can be made hours in advance of your dinner and stored in the fridge.
2 lg. ripe avocados
1 tbsp. (15ml) onion, chopped fine
5 drops Tabasco sauce
1 med. tomato, peeled and chopped
⅛ tsp. (.60ml) cumin
⅛ tsp. (.60ml) garlic powder
Freshly ground pepper to taste
Cut avocados in half. Lift out pits and save. Scoop out avocado from shell and place into a glass bowl. Mash with a fork. Stir in remaining ingredients.
Taste for seasoning and adjust to suit you.
Place guacamole into a serving dish. Bury at least one pit into the dip. This helps keep the avocado from turning black. Cover with cling wrap and refrigerate until ready to serve.
Serve with tortilla chips.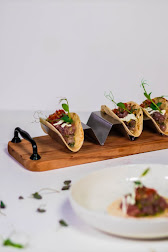 Beef Tacos
1 lb. (500g) 90% lean ground beef
½ med. onion, chopped
1 cup (250ml) canned tomato sauce
2 tsp. (10ml) chili powder
½ tsp. (2.5ml) garlic powder
½ tsp. (2.5ml) dried oregano
½ tsp. (2.5ml) paprika
½ tsp. (2.5ml) ground cumin
½ tsp. (2.5ml) cayenne
Freshly ground pepper to taste
Preheat oven to 220° F (100°C).
Brown beef in a large skillet set over medium heat. Be sure to stir and break up clumps. Stir in onion and cook 3 – 4 minutes.
Pour tomato sauce over meat mixture. Sprinkle on spices. Stir well. Cook 5 – 8 minutes longer, stirring often.
Pour into an ovenproof dish. Set in oven until ready to serve.
Flour Tortillas
1 package store bought flour tortillas
When you return home open the package, separate tortillas and lay directly onto your kitchen counter for 10 – 15 minutes. Restack tortillas, wrap lightly in a paper towel. Replace them in their original package, seal, and refrigerate until ready to use.
Heat a flat skillet over medium heat. Lay in a tortilla and warm for a minute or so. Turn. Fold tortilla in half. You now have a perfect taco shell.
Lay shells on a plate and serve.
Rice with Tomatoes and Onion
¼ cup (60ml) olive oil
1 med. onion, sliced thin
2 cups (200g) rice, not instant
2 cups (450ml) chicken stock, not broth
2 cups (450ml) water
14½ oz. (411g) can diced tomatoes
Heat oil in a large saucepan set over moderate heat. Swirl oil to coat pan bottom. Add onion. Cook, stirring constantly, for about 5 minutes or until onion is transparent but not brown.
Pour in rice. Stir well for 2 – 3 minutes to coat all the grains. Do not let the rice brown or the dish will be bitter.
Stir in stock, water, and tomatoes. Bring to a boil. Cover pan and reduce heat to a simmer. Cook for 20 minutes or until rice absorbs all the liquid.
If need be, keep rice warm in a low oven until you're ready to serve.
Refried Beans
1 can refried beans*
2 strips bacon
Scoop beans into a microwaveable bowl.
Fry bacon until crisp. You want to render as much fat out as possible. Eat the bacon (no joke) and then stir the rendered fat into the beans.
Depending on how powerful your microwave is, heat for 1 – 2 minutes before serving.
* Buying canned beans is much easier than using dried pinto beans for this dish and probably better tasting. Be sure the can reads Authentic Refried Beans. La Preferida is the brand Lydia recommended. She was right. It was delicious as it has bits of bean in it instead of just being a heavy paste.
May you enjoy all the days of your life filled with good friends, laughter, and seated around a well-laden table!
Sloane
Mr. Right & a Chicken Dinner
From Leigh Goff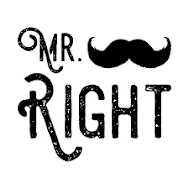 How do you know he's the one? I'm a firm believer in one's intuition. It's the hidden sense that isn't based on logic but comes to us in rare moments of need. Call it a gut-feeling that many of us have had. It's an understanding that comes from within and there's no need to question it. I'm speaking from experience so when your inner voice says he's a good guy, it might be worth listening.
In my latest novel, Koush Hollow, Jenna falls for the local bad boy, but he isn't so bad once she gets to see him more clearly. He's passionate about the bayou, he cares about Jenna because he sees beyond her troubling environment, and he's honest in how he speaks. Ultimately, he makes Jenna want to be a better person and to strive to be more than a Pearl in her mom's superficial social club.
Here are my top five signs that he's the one for you and if these signs aren't obvious and your intuition isn't talking, I'll try to explain.
He's interested. He makes romantic gestures to let you know he's into you. He sends you a bouquet of your favorite flowers. He leaves notes on your car windshield to cheer you up. He holds your hand when he senses you're nervous. This means he isn't afraid to show you that he wants more time with you.
He makes you laugh. Laughter is one of life's simple pleasures. It could be a funny comment he makes when you wake up, or a silly joke he tells your friends over pizza. He's a funny guy and he looks at life with a great sense of humor. He makes you want to spend time with him. It's another sign that he's interested in you. What's not to like about that?
He remembers what you like. This is a gimme. You mentioned your favorite flavor of ice cream months ago at a Christmas party, surrounded by friends and loud music. You didn't even know he heard you. Then, when you least expect it and you're hiding at home with a terrible sore throat, he shows up with a pint of blueberry cheesecake gelato and you know this guy is something special.
He's a good communicator. He makes good eye contact, he listens, and he asks questions. He doesn't let you walk away from an argument without resolution. He knows it's healthy to have different opinions, but it's really healthy to talk them through and meet somewhere in the middle, and if that's not possible, he's okay to agree to disagree. Life gets tough and you need someone with good communication skills.
He makes you want to be a better person. You watch how he interacts with children, animals, and waiters and his kindness inspires you to be a bit more patient, smile more, or give a bigger tip, if you can afford it. He makes the world a better place to live in and you want to be by his side doing the same thing.
Here is my Hope Chest Recipe just so you're ready when the right he walks into your life.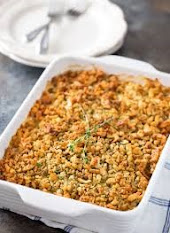 Mr. Right's Chicken Dinner
1 Whole chicken plus 2 chicken breasts
1 Pepperidge Farm Herb Seasoned Classic Stuffing
1 stick of butter
1 can of Campbell's Cream of Chicken
1 can of Campbell's Cream of Mushroom
2 cans of chicken broth
Preheat oven to 350° F.
Boil chicken and breasts for 20-30 minutes. Shred meat from the bone.
Melt butter in a pot, then add stuffing mix.
In a separate pot, add soups and broth and heat.
Use a 9 x 13 dish to layer half the stuffing on bottom, shredded chicken, soup and finally the remaining stuffing.
Cover dish with foil and then bake 20 minutes. Uncover and bake an additional 20 minutes.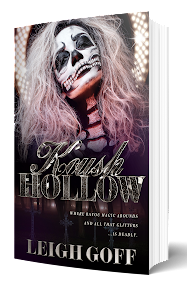 Koush Hollow:
Where bayou magic abounds and all that glitters…is deadly.
After her father's untimely death, Jenna Ashby moves to Koush Hollow, a bayou town outside of New Orleans, dreading life with her wealthy mother.
As the sixteen-year-old eco-warrior is introduced to the Diamonds & Pearls, her mother's exclusive social club, she comes to the troubling realization that secrets are a way of life in Koush Hollow.
How do the Diamonds & Pearls look so young, where does their money come from, and why is life along the bayou disappearing?
As Jenna is drawn into their seductive world, her curiosity and concerns beg her to uncover the truth. However, in this town where mysticism abounds and secrets are deadly, the truth is not what Jenna could have ever imagined.
Available at Amazon in three formats:
Audiobook | Kindle | Paperback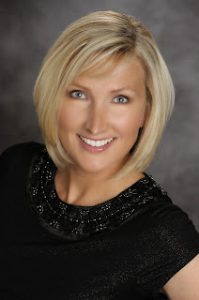 Leigh Goff writes young adult fiction. She is a graduate from the University of Maryland and a member of the Society of Children's Book Writers & Illustrators (SCBWI).
Born and raised on the East Coast, she now lives in Maryland where she enjoys the area's great history and culture.
Learn more about Leigh Goff on her website and blog. Stay connected on Facebook, Pinterest, and Goodreads.
May you enjoy all the days of your life filled with good friends, laughter, and seated around a well-laden table!
Sloane
from Catherine Castle
The other day I made chicken breasts in the crockpot in anticipation of making a batch of chicken pot pies. I threw in a couple extra boneless breasts, and hubby and I went out to run some errands. When we got back later that afternoon, we were hungry and the scent of chicken filled the house.
"What's for dinner?" hubby asked.
I decided to use some of the crockpot chicken breasts and throw together a quick chicken chili with what I had in the pantry. I didn't have enough cannellini beans so I substituted and came up with a pretty good chili, if I do say so myself. I hope you'll think so, too.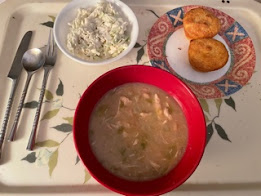 Quick White Chicken Chili
1 15-ounce can of cannellini beans (also called white kidney beans), drained
1 green pepper, diced
2 boneless chicken breasts, boiled and shredded
1 4-ounce can green chilies, chopped
2 cups chicken broth, divided
Salt and pepper to taste
1 15-ounce can of butter beans
Cumin to taste if you like a spicier chili
Combine cannellini beans, green pepper, breasts, green chilies, and 1 cup chicken broth into a pot.
Pour butter beans into a food processor and pulse until beans are mashed. Add to ingredients in pot and stir well.
If chili is too thick add more chicken broth until it reaches the consistency you prefer.
Heat and serve with homemade cornbread and coleslaw.
Makes 4 1-cup servings
While you're waiting for the chili to heat check out Catherine's Award-winning Inspirational Romantic Suspense The Nun and the Narc.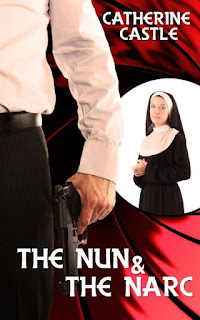 Where novice Sister Margaret Mary goes, trouble follows. When she barges into a drug deal the local Mexican drug lord captures her. To escape she must depend on undercover DEA agent Jed Bond. Jed's attitude toward her is exasperating, but when she finds herself inexplicably attracted to him, he becomes more dangerous than the men who have captured them by making her doubt her decision to take her final vows. Escape back to the nunnery is imperative, but life at the convent, if she can still take her final vows, will never be the same.
Nuns shouldn't look, talk, act, or kiss like Sister Margaret Mary O'Connor—at least that's what Jed Bond thinks. She hampers his escape plans with her compulsiveness and compassion, and in the process makes Jed question his own beliefs. After years of walling up his emotions in an attempt to become the best agent possible, Sister Margaret is crumbling Jed's defenses and opening his heart. To lure her away from the church would be unforgivable—to lose her unbearable.
Buy Now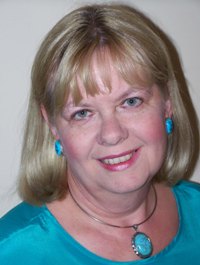 Multi-award-winning author Catherine Castle has been writing all her life. A former freelance writer, she has over 600 articles and photographs to her credit (under her real name) in the Christian and secular market. Now she writes sweet and inspirational romance. Her debut inspirational romantic suspense, The Nun and the Narc, from Soul Mate Publishing, has garnered multiple contests finals and wins.
Catherine loves writing, reading, traveling, singing, watching movies, and the theatre. In the winter she loves to quilt and has a lot of UFOs (unfinished objects) in her sewing case. In the summer her favorite place to be is in her garden. She's passionate about gardening and even won a "Best Hillside Garden" award from the local gardening club.
Learn more about Catherine Castle on her website and blog. Stay connected on Facebook and Twitter. Be sure to check out Catherine's Amazon author page and her Goodreads page. You can also find Catherine on Stitches Thru Time and the SMP authors blog site.
May you enjoy all the days of your life filled with good friends, laughter, and seated around a well-laden table!
Sloane
A Sweetheart of a Treat
From time travel romance author Stella May
This recipe for a classic meringue dessert is easy to prepare and wonderful to eat. My family loves these cookies as a sweet after a good dinner. If you choose to use vanilla extract, you'll have a classic méringue dessert called La Bise (kiss in French). Bon appetite!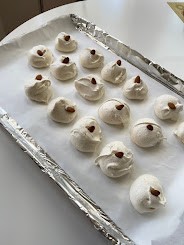 Almond Meringue Cookies
4 egg whites, cold eggs right from the fridge
Pinch of salt
¾ or 1 cup of white sugar (I use organic raw cane sugar)
1 tbsp. almond or vanilla extract
12 whole almonds
Preheat oven to 200° F.
You need a hand or standing mixer. Mix egg whites and salt on high-speed to the consistency of dense foam.
Add sugar by small portions, mixing well. Try not to stop your mixer while adding sugar. Add almond extract.
Cover cookie sheet with parchment. Spoon mixture into 12 cookies. You can use an ice-cream scoop. Place one whole almond on top of each cookie.
Bake for 1 hour. Lightly touch the cookie. It will have a firm crust and a soft center. That's ideal. Turn off the oven and leave the cookies inside the oven for 1 hour.
Remove from the oven to cool completely. Enjoy!
Here's a little to intrigue you from one of Stella May's time travel romance novels.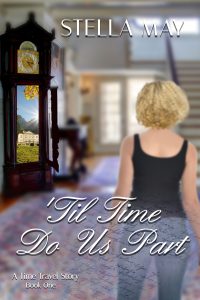 After months of working like a woman possessed, Nika Morris kept her promise. Coleman House is finished. It's gorgeous. Spectacular. Brilliant.
It's breaking her heart.
Because once the new owners move in, she'll be cut off from the time portal to 1909, where she met and fell in love with Eli Coleman. Now stranded in her own time, she's waited months for the key to reappear in its hiding place. Only it hasn't. Which means Eli must have believed the terrible things she was accused of.
Back in 1909, Eli is stunned at his best friend's deathbed confession of a shocking betrayal. Nika—his Daisy, his time-traveling wonder—was innocent. Once he finds the key, he wastes no time stepping through the portal, determined to make things right.
But the moment Eli stumbles into her shiny, noisy, confusing future, he realizes reconciliation won't be simple. There is more than one emotional bridge to rebuild before he and Nika can return to the time their love was born—and live their destiny out to the fullest.
Buy Now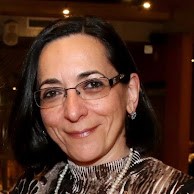 Talented author Stella May is the penname for Marina Sardarova who has a fascinating history you should read on her website.
Stella writes fantasy romance as well as time travel romance. She is the author of 'Till Time Do Us Part, Book 1 in her Upon a Time series, and the stand-alone book Rhapsody in Dreams. Love and family are two cornerstones of her stories and life. Stella's books are available in e-book and paperback through all major vendors.
When not writing, Stella enjoys classical music, reading, and long walks along the ocean. She lives in Jacksonville, Florida with her husband Leo of 35 years and their son George. They are her two best friends and are all partners in their family business.
Follow Stella on her website, STELLA MAY Author and blog, SEEK MAGIC EVERYDAY. Stay connected on Facebook, Twitter, and Pinterest.
May you enjoy all the days of your life filled with good friends, laughter, and seated around a well-laden table!
Sloane
From time travel author Sharon Ledwith
This is a fantastic soup to serve to your crew and freezes well. Salad, hard rolls, and wine (red or white) complete this meal! You can make it 24 hours ahead of time without the noodles and wait to add noodles when you reheat the soup to serve.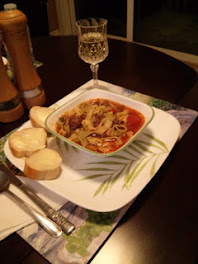 Savory Sausage Soup
1½ pounds sweet Italian sausage*
2 cloves garlic, minced
2 small onions, chopped
2 (16 ounce) cans whole peeled tomatoes
1¼ cup dry red wine
5 cups beef broth
½ tsp. dried basil
½ tsp. dried oregano
2 zucchinis, sliced
1 green bell pepper, chopped
3 tbsp. fresh parsley, chopped
1 (16 ounce) package spinach fettuccine pasta (or plain, whatever your heart desires)
Salt and pepper to taste
In a large pot, cook sausage over medium heat until brown. Remove with a slotted spoon and drain on paper towels. Drain fat from pan, reserving 3 tablespoons. If desired, instead of ground sausage, cut sausages in thin slices.
Sauté garlic and onion in reserved fat for 2 to 3 minutes. Stir in tomatoes, wine, broth, basil, and oregano. Transfer to a slow cooker, and stir in sausage, zucchini, bell pepper, and parsley.
Cover, and cook on low for 4 to 6 hours.
Bring a large pot of lightly salted water to a boil. Break pasta into smaller pieces and drop into boiling water. Cook until al dente, about 7 minutes after the water returns to the boil. Drain water and add pasta to slow cooker. Simmer for a few minutes, and season with salt and pepper before serving.
Serve topped with grated parmesan.
* Use ground sausage or links you've broken into bits or sliced thin.
This recipe can also be made on your stovetop. Follow the directions, but instead of the slow cooker, combine all your ingredients in your original pot. Simmer partially covered for 1 hour.
Give yourself a well-deserved break while your soup simmers. Sit back, prop up your feet, and open a book you've been meaning to read. Why not pick up one of The Last Timekeepers adventures, and peruse the latest mission with Treena and her time traveling cohorts?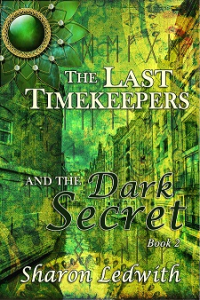 Only a true hero can shine the light in humanity's darkest time.
Fourteen-year-old Jordan Jensen always considered himself a team player on and off the field, until the second Timekeeper mission lands him in Amsterdam during World War Two. Pulled into the world of espionage, torture, and intolerance, Jordan and the rest of the Timekeepers have no choice but to stay one step ahead of the Nazis in order to find and protect a mysterious book.
With the help of the Dutch Resistance, an eccentric baron, Nordic runes, and an ancient volume originating from Atlantis, Jordan must learn that it takes true teamwork, trust, and sacrifice to keep time safe from the evils of fascism. Can Jordan find the hero within to conquer the darkness surrounding the Timekeepers? If he doesn't, then the terrible truth of what the Nazis did will never see the light of day.
Excerpt
"I wonder what else is down here." Drake beamed his cell phone across the basement, hitting jars of jams, pickles, and relishes. His stomach growled.
Jordan pulled the cheese from his pocket and handed it to Drake. "Trade you for your phone."
"Best. Trade. Ever." Drake passed his phone to Jordan.
Jordan walked over and grabbed a jar of pickles off the dusty shelf. At least they wouldn't arrive at the baron's place hungry. He hoped his uncle had managed to stop Amanda's bleeding. His hand tightened over the jar, the ridges of the lid cutting into his palm. A scrape from behind the shelves made Jordan jump.
"Hello?" he asked, pushing jars aside. He flashed the cell phone into the small, dark area.
"Who ya talking to, Jordan?" Drake asked with his mouth full of cheese.
"Shhh, Drake." Jordan listened. Hearing nothing, he shrugged and turned back around.
"I thought I heard—" Jordan stopped and pointed the phone at Ravi. His jaw dropped. "A-Are you serious, Sharma?"
Drake spat out his cheese, snorting with laughter.
"Is there a problem?" Ravi asked, tying the bowtie of his tuxedo.
"You look like a penguin with attitude!" Drake slapped his knee.
"Say what you want, but I'm glad we didn't hit the cleaners on the way to school now," Ravi replied, pulling down his sleeves, "or else I wouldn't have these dry clothes."
Jordan chuckled. Suddenly, he heard a door creak open, followed by heavy footsteps squeaking down the stairs. Panicking, Jordan stuffed Drake's phone in his track suit jacket's pocket and waved Drake over by the shelves. Drake slipped behind Jordan just in time, before the small light bulb above the bottom of the stairs clicked on. Jordan swallowed hard. There, staring directly at Ravi was a portly man in a blood-stained apron. Tufts of blond hair sprouted from the sides of his balding head. His brown trousers were pulled up past his waist, making him resemble an evil garden gnome. In one of his hands, he held a huge butcher knife, its blade flecked with blood.
Wielding the knife, the man pointed at Ravi. "Who are you?"
Ravi licked his thick lips nervously. "The name's Bond. James Bond."
Buy Now
Mirror World Publishing:
Paperback | eBook
Amazon:
Paperback | eBook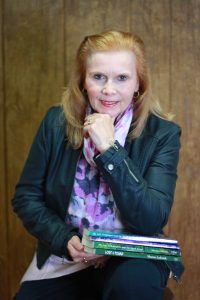 Sharon Ledwith is the author of the middle-grade/YA time travel series, THE LAST TIMEKEEPERS, and the teen psychic mystery series, MYSTERIOUS TALES FROM FAIRY FALLS. When not writing, researching, or revising, she enjoys reading, exercising, anything arcane, and an occasional dram of scotch. Sharon lives a serene, yet busy life in a southern tourist region of Ontario, Canada, with her hubby, one spoiled yellow Labrador and a moody calico cat.
Learn more about Sharon Ledwith on her website and blog. Stay connected on Facebook and Twitter, Goodreads, and Smashwords. Look up her Amazon Author page for a list of current books. Be sure to check out THE LAST TIMEKEEPERS TIME TRAVEL SERIES Facebook page.
May you enjoy all the days of your life filled with laughter and seated around a well laden table!
Sloane