What's Cooking
April's Choice
Mr. Right & a Chicken Dinner
From Leigh Goff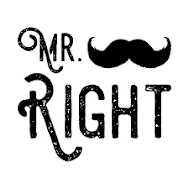 How do you know he's the one? I'm a firm believer in one's intuition. It's the hidden sense that isn't based on logic but comes to us in rare moments of need. Call it a gut-feeling that many of us have had. It's an understanding that comes from within and there's no need to question it. I'm speaking from experience so when your inner voice says he's a good guy, it might be worth listening.
In my latest novel, Koush Hollow, Jenna falls for the local bad boy, but he isn't so bad once she gets to see him more clearly. He's passionate about the bayou, he cares about Jenna because he sees beyond her troubling environment, and he's honest in how he speaks. Ultimately, he makes Jenna want to be a better person and to strive to be more than a Pearl in her mom's superficial social club.
Here are my top five signs that he's the one for you and if these signs aren't obvious and your intuition isn't talking, I'll try to explain.
He's interested. He makes romantic gestures to let you know he's into you. He sends you a bouquet of your favorite flowers. He leaves notes on your car windshield to cheer you up. He holds your hand when he senses you're nervous. This means he isn't afraid to show you that he wants more time with you.
He makes you laugh. Laughter is one of life's simple pleasures. It could be a funny comment he makes when you wake up, or a silly joke he tells your friends over pizza. He's a funny guy and he looks at life with a great sense of humor. He makes you want to spend time with him. It's another sign that he's interested in you. What's not to like about that?
He remembers what you like. This is a gimme. You mentioned your favorite flavor of ice cream months ago at a Christmas party, surrounded by friends and loud music. You didn't even know he heard you. Then, when you least expect it and you're hiding at home with a terrible sore throat, he shows up with a pint of blueberry cheesecake gelato and you know this guy is something special.
He's a good communicator. He makes good eye contact, he listens, and he asks questions. He doesn't let you walk away from an argument without resolution. He knows it's healthy to have different opinions, but it's really healthy to talk them through and meet somewhere in the middle, and if that's not possible, he's okay to agree to disagree. Life gets tough and you need someone with good communication skills.
He makes you want to be a better person. You watch how he interacts with children, animals, and waiters and his kindness inspires you to be a bit more patient, smile more, or give a bigger tip, if you can afford it. He makes the world a better place to live in and you want to be by his side doing the same thing.
Here is my Hope Chest Recipe just so you're ready when the right he walks into your life.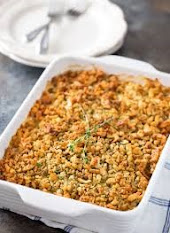 Mr. Right's Chicken Dinner
1 Whole chicken plus 2 chicken breasts
1 Pepperidge Farm Herb Seasoned Classic Stuffing
1 stick of butter
1 can of Campbell's Cream of Chicken
1 can of Campbell's Cream of Mushroom
2 cans of chicken broth
Preheat oven to 350° F.
Boil chicken and breasts for 20-30 minutes. Shred meat from the bone.
Melt butter in a pot, then add stuffing mix.
In a separate pot, add soups and broth and heat.
Use a 9 x 13 dish to layer half the stuffing on bottom, shredded chicken, soup and finally the remaining stuffing.
Cover dish with foil and then bake 20 minutes. Uncover and bake an additional 20 minutes.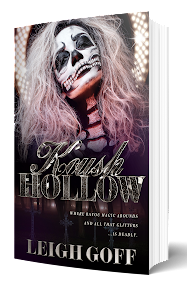 Koush Hollow:
Where bayou magic abounds and all that glitters…is deadly.
After her father's untimely death, Jenna Ashby moves to Koush Hollow, a bayou town outside of New Orleans, dreading life with her wealthy mother.
As the sixteen-year-old eco-warrior is introduced to the Diamonds & Pearls, her mother's exclusive social club, she comes to the troubling realization that secrets are a way of life in Koush Hollow.
How do the Diamonds & Pearls look so young, where does their money come from, and why is life along the bayou disappearing?
As Jenna is drawn into their seductive world, her curiosity and concerns beg her to uncover the truth. However, in this town where mysticism abounds and secrets are deadly, the truth is not what Jenna could have ever imagined.
Available at Amazon in three formats:
Audiobook | Kindle | Paperback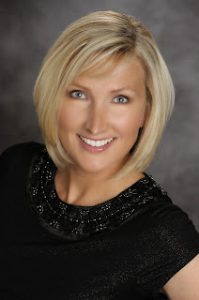 Leigh Goff writes young adult fiction. She is a graduate from the University of Maryland and a member of the Society of Children's Book Writers & Illustrators (SCBWI).
Born and raised on the East Coast, she now lives in Maryland where she enjoys the area's great history and culture.
Learn more about Leigh Goff on her website and blog. Stay connected on Facebook, Pinterest, and Goodreads.
May you enjoy all the days of your life filled with good friends, laughter, and seated around a well-laden table!
Sloane