Excerpts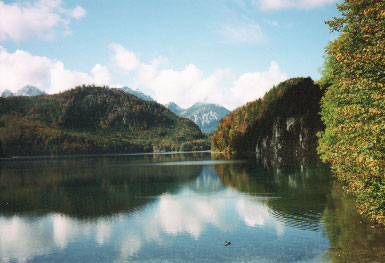 From Perfect Lie
Hands clenched at her sides, she stretched to her full five feet three inches. With the movement, her breasts thrust forward and her hard nipples rubbed against the soft fabric of his shirt.
"I'm Francine Daniels and I work with Teddi Howard-Stiefle." She almost burst into laughter at the shocked look on his face. "Anything else you'd like to know, Pup?"
He trailed his warm palm up her arm, his touch gentle, almost welcome.
"You are freezing." He took both her hands in his and rubbed them. She pulled back, but he tugged her closer, wrapping his arms around her, enveloping her in a sensual blend of wet and man. "Pixie, I have no intention of harming you, but you need to get warm."
His body heat and sexy accent conjured up pictures in her mind best ignored. She raised her head to avoid his crisp chest hairs that tickled her cheek, only to be lip level with his dark brown nipple. It looked so tempting. Tasty. Get your brain out of your silk panties.
He rubbed up and down her back, his fingertips grazing across the swell of her ass. His hands slowed to a sensual massage, warming her skin, sending electric shocks to her vagina. He pulled her tighter, his rock hard cock pushing against her stomach. She gasped as her body declared all out war on her common sense, leaving in its trail a burning desire to let herself go. Just this once.
Her breasts grew heavy, aching with each breath she drew. She squeezed her thighs together. Tight. Anything to stop the pressure building in her clit.
He raised her chin and stared deep into her eyes as if he were searching for her soul. After a long moment, while the world stood still, he touched his lips to hers, almost as if he were afraid his strength and size would hurt her. She wanted, no, needed more. Wrapping her arms around his waist, she hooked a thumb in his belt loop and molded her hips to his thighs.
His hands slid under her shirt, skimming upward. She shuddered from the sheer pleasure of his skin against hers. He glided his fingers up her back and flicked her bra hooks. She trembled again, only this time from anticipation. He grazed his fingertips along the sides of her breasts, then cupped them and rolled her nipples between his index finger and thumb. She clutched his back for support, afraid to let go. Afraid it would end.
She moaned as his hot tongue swiped across her lips then opened her mouth, hungry for his taste. Hungry to feel him inside her.
He grabbed her shirttails and drew them over her head. The chilled air stung her burning skin, but did little to cool her.
"You are so beautiful. So perfect." His husky voice barely a whisper.
One thumb glided over her left nipple, shooting desire throughout her body, and she arched her back from the intense pleasure of his touch. He raised her right breast to his lips and kissed the tip, nuzzling her swollen areola. He devoured both of her nipples, sucking and tugging on them until…
From Winter Games
"Shall we set the rules of the game?" Wolfe knew how he wanted this evening to progress.
"Checkers? I'm good at those."
He rattled the torn box. "Would you like to make the game more interesting?"
"Of course. How much money can you afford to lose?"
"How about for every disk you jump of mine, I must remove an article of clothing?"
"And for every man you jump, I lose something I'm wearing?" She drummed her fingernails on the tabletop.
He grinned and dumped the pieces onto the chessboard.
"Ja, I believe that would be the fair way to play the game." He laid out a few of the black disks on his side of the board. Eleanor scooped up a handful of pieces and plunked them on appropriate squares, then turnedthe board.
"You start. After all, you're the host."
He shoved a red circle into play. She concentrated, then moved her black disk onto the square that forced him to conquer her.
"I believe you lose your first disk, Eleanor." His dick tingled.
"Guess so." She kicked off a boot. Grinning, she lifted a checker and jumped his disk, then glanced up. "Not just yet, Herr Deider. I have another move." She swooped up the next disk.
Both of his shoes clomped to the floor.
He leaned across the board. A strategy was mandatory if he wanted the outcome in his favor. Looking her in the eyes, he slid a disk on the diagonal keeping his finger on top of it.
She glanced down, a smile tweaking her lips, and raised her hand to play.
"Not yet, Fraulein." He slid the red circle back onto its original square. "I think this a better move." He crossed jumped two of her disks.
She never flinched. Her other shoe hit the floor, followed by a sock.
"You are a good sport." He raised his glass in salute.
Another play and he pulled off both of his socks.
He moved. She snorted and flung her other sock into the air.
She made an outstanding move he never suspected. His shirt flew onto a side chair.
With a grin he glanced up and conquered another checker.
She grabbed her sweater at the hem, peeled it up her body and over her head, then tossed it onto the floor. Her low cut purple bra barely covered her puckered nipples. And his dick stood at attention.
His hands shook as he lifted another red disk over her black one.
She slid back the chair then stood. Her graceful fingers worked the button free. Wolfe held his breath as she wiggled the pants past her curvy hips. She glanced at him over her shoulder with the look of a woman who knew what she wanted. Her hands glided over her sleek ass, guiding the material down her long legs. She bent over to pull them off. He gripped the edge of the table at the sight of her ass cheeks gripping a purple thong and…
From Heated Negotiations
David Stiefel's eyes kept track of the copper-haired female while he rolled up the sleeves of his striped shirt. The woman was oblivious to the stir she created as she strolled through the crowded O'Hare Airport Business Class Lounge. He stroked an index finger over his lips and studied her sleek figure clad in formfitting slacks. The appealing rear view was too good to miss. The pleasure of not seeing a panty line forced him to shift in his chair to adjust for the sudden pull in his jeans.
She bent over, hung her jacket across the chair back, and glanced over her shoulder at him. Their gaze held as a smile tweaked the corner of his mouth. He crumpled the wrappings from his beef sandwich and knew he'd just been offered dessert. Now all he had to do was make his move.
As his good luck would have it, right there on the floor just a few meters away was an airline ticket dropped by some unsuspecting person. He knew that delicious-looking woman had done it as a ploy to meet him.
He stood and paced off the few steps, never taking his eyes from her. He stooped, scooped up the packet, and walked the few extra feet before he glanced at the name printed in bold marker across the front. When he held it toward her, she fumbled with her purse and carry-on as if she did not know she had lost such an important set of documents. Very cool.
Standing in front of her, he leaned down just enough to catch her scent. A fragrance that reminded him of herbs.
From Masquerade
Vittore stood outside Clancy's hotel room door, wanting her. Needing her. And at a complete loss as how to proceed. He was a pragmatic man. He kept his life ordered with reason and it had served him well, especially in the economic woes of today's world. His ancestors mocked him. Their laughter rang in his ears. History had proved the Riccis strong. They took what they wanted, when they wanted. It had always been his credo. Then why was he such a coward when it came to this remarkable woman? He knew of her desire to fall in love for one night. He had read it on her list. And nothing less than wrapped in her arms for the night would satisfy him. The entire night. He had known it when she walked into his bank two days earlier to exchange travelers' checks. But he also knew one night would not be enough with this woman. A lifetime was too short. But that meant commitment. Was he man enough to do that?
"Vittore, is your sister older than you, and always so curious?" Clancy fidgeted with the clasp on her purse, avoiding his eyes.
Surprise, shock, he was not sure which, pierced his ego. Her sudden reticence was out of character from the lively woman who seemed to be stealing his heart. Perhaps he had misunderstood the looks and touches they had shared. Was it possible her one night of love did not include him? That she preferred another man?
"Umm, if you don't care to answer, I understand. It was rude of me to ask."
"Si. No. Si. I, ah, apologize and, oh, mamma mia." Dio, he sounded like a foolish schoolboy caught with his hand down his pants. "Please, I will start again. Elena is older by three years and has always been protective. I apologize if her brashness has offended you."
Now he knew the problem. His sister had a tongue that would offend a fish monger.
"You're hopeless." She laughed, the tone delicate and soft. A sweet sound he wanted to wake up to each morning.
The hallway grew quiet and Vittore knew he had to seize the moment. She fished in her bag for the key, while he wracked his brain for something clever to say, win her back, and came up blank.
"Well, thanks for everything." Her pink tongue darted out and she swiped it across her mouth. His cock leapt to attention and he gulped back a moan before it escaped. "I did enjoy myself. I, ah, it, ah…"
He traced a finger along her cheek, then allowed it to rest on her bottom lip. If he had an ounce of courage, he would slip it into her mouth and the future, along with Elena, be damned.
From Sultry Sweden
Disa ran her fingers along Colt's deltoids, watching the strong muscles flex under her touch. His shyness had been endearing along with confusing. She wondered if his physical problem went further than the normal aches and pains of a professional athlete. If so, she intended to help him overcome the situation. If not, then he was in for a satisfying surprise. She hoped.
A quick scramble across the sheet gave him more room, then she tugged on his shoulders so he would lay back against the pillow. He winced, but continued to draw his legs up onto the bed.
She combed her fingers through the crisp auburn hairs sprinkled across his broad chest, descending to his beautiful hard dick nestled in a curly reddish tuft. She swallowed hard, fighting her desire to suck him until he came.
"You are a fine-looking man, Colt." She rose onto her knees, then traced a fingernail around his tight balls, her inner muscles clenching with desire.
He laid a hand on her calf and slowly eased it up toward her thigh, caressing her. His fingers climbed higher. A shudder ran through her from his gentle massage over her rear-end up to the small of her back, then down, slipping a finger between her cheeks. Pressure built when he circled her sphincter, dipping his fingertip into the tight circle, out again, then back in.
She nipped at his balls, laving the tight sacs, savoring their salty taste. Her hand pumped his cock, starting slow and increasing the speed. His hips jerked, rocking with her rhythm, thrust along her palm.
Deftly, Colt maneuvered out from under Disa, scooped her up and kissed her with a passion she had never known. She clung to him, loving his strength, savoring his taste. He pulled away, the skin pulled taut over his cheek bones.
"It's time to make you happy, baby. How about rolling over?" He tugged on her hip until she faced the brass headboard. "A little more to the center, so we can watch in the dresser mirror."
She scooted across the rumpled linen and glanced into the antique glass. Their eyes met in the reflection and breathe caught in her throat.
"Spread your legs, Disa." He gently nudged her shoulders to the mattress. "I promise to go easy."
Kisses rained down her back as he mounted her. His thick cock played against her wet labia, the swollen head teasing into her. After a smooth thrust, he was inside, filling her. One firm palm kneaded her lower abdomen while his long fingers curled through her pubic hair, covering her mons. He stretched a finger further along her nether lips, separating the folds and massaged her fiery clit.
Tingles shot through her, watching their wavy images across the room. His arm muscles bulged as he moved his hands to her hips, gripping them tight, guiding her to him.
He rocked into her, the strokes faster and faster, his balls slapping against her thigh. He clutched her hips, slamming into her, riding her hard. She reared back, keeping pace, clenching her muscles to hold him tight, straining to swallow him in deeper. She gritted her teeth, biting back the scream that tore through her. Her body pulsed with his touch, screaming for release from the magnificent torture that only he could provide. She clutched the sheets, wadding the warm material in her fists, and burrowed into them, inhaling his musky scent.
"Come for me, baby. God, I need you." His voice rasped…
From Finnish Fantasies
…With his hard-on raging, Rurik watched her nipples harden and peak through the thin knit shirt and wondered if was their heated exchange that excited her, or the fact he had taken control.
Women want to be dominated.
"There are times a man must take a stand with an unruly woman." He caught her wrist and tugged her closer.
"You wouldn't dare!"
Color drained from her cheeks, but was that a sparkle in her eyes?
He stopped for a moment and thought about the consequences of his action. Either it would be a beautiful success or Kate would pack her bags right after she rang the police.
"Yes, today I would." He dropped onto a birch stump and, with a quick yank, upended her over his knees. Her perfect ass across his lap was too tempting to stop.
"You'd better stop before it's too late, buddy." She turned her head and shot him a glare that could melt steel.
"It already is." His palm came down with a resounding smack.
"Ouch." She kicked her legs and wrestled beneath him.
He laid an arm over her shoulders to keep her in place, praying he had made the right decision.
"Rurik, you are so going to pay for this," she wailed, startling the birds from the trees.
And he knew he would, right after he laid another open-palm swat on her firm ass.
Whack.
She yelped at the contact, and he loved it. He may have been wrong about her being a spoiled, over-privileged woman, but a good spanking seemed in order to assert his authority. But then again, he had better run like hell when he finally let her up because she was going to murder him.
His hand came down again, not quite as hard, and lingered on her sexy rear, petting away the sting. He ran his fingers along the curve of her cheeks hidden under the tight denim shorts, wondering what his handprint would look like on her milky flesh. A stirring below his belt pressed against his fly, forcing him to shift unsuccessfully under her weight.
She wiggled against his cock, enhancing his torture, and he could not stifle the groan.
"Are you through beating me into submission?" Her words came out breathlessly, reminding him of how her lips had purred against his balls the night before.
"No. I do not think so." His hand smacked solid on her ass, pleased with her shriek.
He grazed a finger under the ragged edge of her shorts, inching up the inside of her thigh, seeking the heat beneath her damp thong. He hooked the lacey strap and tugged, drawing it tight against her swollen labia, released it and yanked up again. Her soft gasp carried to him on a gentle breeze.
The scent of her arousal drifted up, encouraging him to please her. He glided closer to her folds, teasing along the way with light pinches to her flesh. His finger slipped inside and he smiled, pleased by her wetness. Her pussy flexed against him, clenching–relaxing, milking him, like her mouth had done to his cock.
"I think you like this, Kate." He knew he did.
A whimper rose up like a caress, her hair tumbling free as she nodded.
He pulled out, then slid back in with two fingers, pressing firmer against her wall.
"Should I continue your torture or"– he continued massaging up and down, until she bucked against him. –"take you into the house and fuck you fast and hard?"
A soft gurgle washed her words away and his balls tightened…
From Czech Mate
…Lacey lifted out a teetering stack of silky looking items. Lingerie? A light blue bra encased with what must be rhinestones slid to the floor, quickly followed by the matching lacey bikini panties.
"What are these?" Dragan knelt next to her, blood pounding through his veins as he captured the delicate cloth in his hands.
"My undies." She continued to rummage, spilling more silken items onto the carpet.
He lifted an eyebrow. "Uncomfortable?"
"Surprisingly, no." She giggled, her creamy skin taking on a rosy glow as she dipped her head lower to the suitcase. "Damn it, where is it?"
A vision of her dressed only in the intimate garments and those sexy high heels strapped to her ankles flooded his mind, sending jolts of electricity south.
His stiff cock, which seemed to be its normal posture in her presence, swelled larger as she walked toward him, its throbbing head anxious to be deep inside her, wrapped in her wet heat. The tips of her hard nipples shoved against the silky fabric of her bra, their outline a beacon to his aching member. His fingers itched to caress the soft mounds, rising over the miniscule rhinestone-studded cups, and tongue her hard nipples. He could almost feel the erotic sensation when he released them, mounted her and slid his cock between their firm flesh.
She stepped closer, drawing his attention lower to her shapely hips. Mesmerized, he watched them sway, the movement seductive, sensual, compelling him to taste her.
The clear gems sprinkled across her sheer panties twinkled in the dim light. He licked his dry lips. The burning desire to kiss the lacey vee at the apex of her thighs, suckle her clit through the thin material and graze a finger along her folds brought sweat to his brow.
She slid the bra straps down her shoulders. His heart thudded, banging against his ribcage. He stood-
"Earth to Vic. Come in, Vic." A hand shook his shoulder, returning him to the present. "Um, you might want to let go, big time."
He glanced down at his hands, wadding her undergarments into a knot. Kersati. Fuck, what the hell could he say to her and not appear to be an old lecher? "I apologize. My mind must have taken a short vacation."
She laughed. "Yeah, right. Don't even think I'll buy that one, big guy."
Dragan pursed his lips, not sure how to determine the best way to measure Lacey's shapely body without appearing to molest her, especially after making a fool of himself over her delicate underwear. He did not trust himself to hold back, and not wrap her in his arms and kiss her until she begged him to make love to her.
Kersati, how the hell could he have become so affected by this young woman in a matter of an hour? He looked at her, his hands fisted tight at his sides.
"Do you have a tape measure?"
He shook his head, not trusting the right words to travel past his lips.
A grin spread across her face and carried to her bright hazel eyes, eyes that seemed to see deep into his soul.
"Then how do you plan to do this? String? Belt?" Her voice echoed the humor radiating from her face. "Silk scarves?"
He looked at his raised hands, the fingers spread wide as if he were testing melons in the market. Disgusted by his absurd action, he jammed them into his trouser pockets.
"It's not going to happen if you don't make it happen." She reached for his wrists. When he dug them deeper into his pockets, she laughed. Kersati, his balls were drawn so tight they hurt…