What's Cooking
May's Choice
An Italian Taste Treat
from Catherine Castle
Traditional carbonara sauce has an egg and cheese sauce added to the spaghetti just before serving. I don't care for eggs added to things at the last minute, so I eliminated the eggs and sauce and came up with my own version of carbonara. I hope you'll like it as much as we do.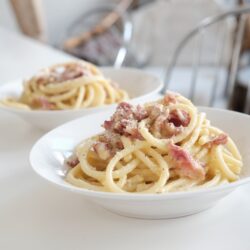 Zucchini Spaghetti Carbonara ala Catherine
6 slices thick bacon
4 oz. whole wheat spaghetti
2.5 oz. can sliced black olives, drained
1 cup diced or chunked ham
1 med. zucchini, cut lengthwise and sliced thin
½ cup grated Parmesan cheese
Divide bacon into 4 and 2 slices. Prepare 4 slices for microwaving by placing between 2 paper towels on a microwave safe plate. Microwave for 3 minutes until crisp. Remove from paper while still warm and crumble.
Dice remaining 2 slices and place in a large skillet, cooking until crisp.
While bacon is cooking, boil water for spaghetti and cook as directed on package until pasta is firm. Drain fully when cooked.
While pasta is cooking, sauté ham and zucchini with diced bacon until zucchini is tender.
Drain any excess liquid from the pan.
Add olives and cooked drained spaghetti to zucchini and bacon, tossing to mix.
Remove from heat and add parmesan cheese, tossing quickly to keep cheese from clumping.
Top with crumbled bacon and serve.
Makes 2 generous main dish servings or 4 side dishes.
Note: additional cheese may be sprinkled on top of pasta after serving, if desired.
This dish makes up quick, so you won't have time to read a book while it's cooking, but after the dishes are done, check out Catherine's sweet romantic comedy with a touch of drama.
Here's a peek to further induce you.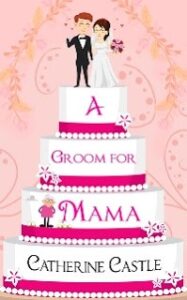 One date for every medical test—that's the deal. Allison, however, gets more than she bargains for. She gets a Groom for Mama.
Beverly Walters is dying, and before she goes she has one wish—to find a groom for her daughter. To get the deed done, Mama enlists the dating service of Jack Somerset, Allison's former boyfriend.
The last thing corporate-climbing Allison wants is a husband. Furious with Mama's meddling, and a bit more interested in Jack than she wants to admit, Allison agrees to the scheme as long as Mama promises to search for a cure for her terminal illness.
A cross-country trip from Nevada to Ohio ensues, with a string of disastrous dates along the way, as the trio hunts for treatment and A Groom For Mama.
Buy Now
Available from Amazon and Barnes and Noble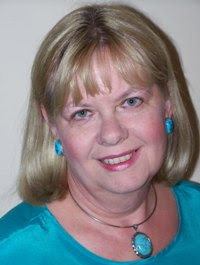 Multi-award-winning author Catherine Castle has been writing all her life. A former freelance writer, she has over 600 articles and photographs to her credit (under her real name) in the Christian and secular market. Now she writes sweet and inspirational romance. Her debut inspirational romantic suspense, The Nun and the Narc, from Soul Mate Publishing, has garnered multiple contests finals and wins.
Catherine loves writing, reading, traveling, singing, watching movies, and the theatre. In the winter she loves to quilt and has a lot of UFOs (unfinished objects) in her sewing case. In the summer her favorite place to be is in her garden. She's passionate about gardening and even won a "Best Hillside Garden" award from the local gardening club.
Learn more about Catherine Castle on her website and blog. Stay connected on Facebook and Twitter. Be sure to check out Catherine's Amazon author page and her Goodreads page. You can also find Catherine on Stitches Thru Time and the SMP authors blog site.
May you enjoy all the days of your life filled with good friends, laughter, and seated around a well-laden table!
Sloane