COMMING SOON FROM STELLA MAY
May 16, 2023 | Author Friend Promo, Cover Reveal
The acclaimed time travel series, Upon a Time, from Stella May goes full circle with Book Four releasing May 31, 2023! Here is a peek of what's coming soon.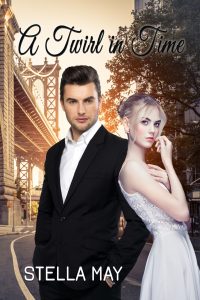 A jaded CEO. A fiercely focused ballerina. A love that defies all society's rules.
SoHo, 1962
JJ Morris, successful CEO, leads a secret double life, playing saxophone to his heart's content in his hole-in-the-wall dive bar. Yet he can't escape the feeling he's slowly petrifying into just another jaded millionaire.
Then a gorgeous blonde steps into his bar and shakes up his world. Certain this fierce little swan of a woman is exactly what's missing in his life, he maps out a plan to wed her by Christmas. With or without his snobby mother's approval.
Most women would be thrilled to learn that the tall, handsome bar musician is, in fact, a wealthy prince charming. Verochka Osipoff is less than impressed. She's focused on becoming a prima ballerina, and everything hinges on her next audition. She can't afford distractions, especially a rich playboy slumming it in SoHo.
Yet the heat of their attraction melts Verochka's heart like warm chocolate. But JJ's world is a cold, glittering nest of vipers. And their venom could destroy their love song before the first movement ends.
Preorder at BOOKS2READ, AMAZON, and GOOGLE PLAY BOOKS
Stella May is the penname for Marina Sardarova who has a fascinating history you should read on her website.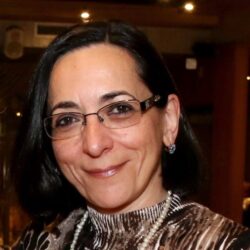 Stella writes fantasy romance as well as time travel romance. She is the author of 'Till Time Do Us Part, Book 1 in her Upon a Time series, and the stand-alone book Rhapsody in Dreams. Love and family are two cornerstones of her stories and life. Stella's books are available in e-book and paperback through all major vendors.
When not writing, Stella enjoys classical music, reading, and long walks along the ocean with her husband. She lives in Jacksonville, Florida with her husband Leo of 25 years and their son George. They are her two best friends and are all partners in their family business.
Follow Stella on her website and blog. Stay connected on Facebook, Twitter, and Pinterest.
Leave a Reply