Archive for the 'It's All About Writing' Category
March 14, 2022 | Author Friend Promo, It's All About Writing
from Sharon Ledwith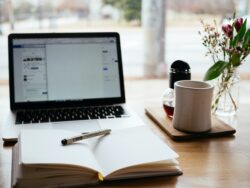 Do you want to know how to make your manuscript stronger? Polished? Close to publication? Psst…I can help with that. Correction—my former editor, Kathy Teel, can help with that. The following advice is gold to writers seasoned or new. Read on…
The word "as" is not your friend. It is almost never your best choice. In any MS, find all occurrences of it and cut at least half. This is especially true when it occurs near a dialogue tag.
You don't need both an action tag and a dialogue tag. For example: Jojo sneered at him, saying, "That was helpful." Those should look like this: Jojo sneered. "That was helpful." (This is where many of those words were cut)
Dialogue tags go after the first clause in the dialogue, not at the end, unless it's a short bit of dialogue and we know exactly who's speaking. "Thanks," Monkey said. "You never know when you're going to need an antique bassoon."
Avoid adverbs, especially around dialogue tags. "I hate you, you big fat jerk!" Merry screamed furiously. No, really, he's furious? We got that from the dialogue AND the verb (scream), you don't have to beat us with it by adding on an adverb.
People don't usually use each other's names very much when speaking together.
A sentence with 2 independent clauses does not have a comma: My daughter turned on Dr. Who and her friend rolled her eyes. NOT: My daughter turned on Dr. Who, and her friend rolled her eyes.
Use "said" 95% of the time. Delete your thesaurus' entry for the word "said," and don't use replacement words for it, except in very rare absolutely necessary cases.
Don't use dialogue tags at all unless it's otherwise unclear who's speaking. If you need to indicate who's speaking, try to use an action tag instead of a dialogue tag: Jingle jumped out of his chair. "I know that elf!"
That's it. Well, not all. There's always something when it comes to polishing and gleaning your manuscript to share with the world. The above sage advice was passed on to me because I made these common mistakes. I thought I'd share them so that any writer reading this may in turn, better their best.
Here's a glimpse of the premises of both my young adult series: 
The Last Timekeepers Time Travel Adventures…
Chosen by an Atlantean Magus to be Timekeepers—legendary time travelers sworn to keep history safe from the evil Belial—five classmates are sent into the past to restore balance, and bring order back into the world, one mission at a time.
Children are the keys to our future. And now, children are the only hope for our past.
Mysterious Tales from Fairy Falls Teen Psychic Mysteries…
Imagine a teenager possessing a psychic ability and struggling to cope with its freakish power. There's no hope for a normal life, and no one who understands. Now, imagine being uprooted and forced to live in a small tourist town where nothing much ever happens. It's bores-ville from the get-go. Until mysterious things start to happen.
Welcome to Fairy Falls. Expect the unexpected.
The Last Timekeepers Time Travel Adventure Series:
The Last Timekeepers and the Noble Slave, Book #3
MIRROR WORLD PUBLISHING ׀ AMAZON ׀ BARNES & NOBLE ׀
The Last Timekeepers and the Dark Secret, Book #2 Buy Links:
MIRROR WORLD PUBLISHING ׀ AMAZON ׀ BARNES & NOBLE ׀
The Last Timekeepers and the Arch of Atlantis, Book #1 Buy Links:
MIRROR WORLD PUBLISHING ׀ AMAZON ׀ BARNES & NOBLE ׀
Legend of the Timekeepers, prequel Buy Links:
MIRROR WORLD PUBLISHING ׀ AMAZON ׀ BARNES & NOBLE ׀
Mysterious Tales from Fairy Falls Teen Psychic Mystery Series:
Lost and Found, Book One Buy Links:
MIRROR WORLD PUBLISHING ׀ AMAZON ׀ BARNES & NOBLE ׀
Blackflies and Blueberries, Book Two Buy Links:
MIRROR WORLD PUBLISHING ׀ AMAZON ׀ BARNES & NOBLE ׀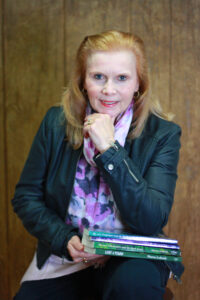 Sharon Ledwith is the author of the middle-grade/young adult time travel adventure series, THE LAST TIMEKEEPERS, and the award-winning teen psychic mystery series, MYSTERIOUS TALES FROM FAIRY FALLS. When not writing, researching, or revising, she enjoys reading, exercising, anything arcane, and an occasional dram of scotch. Sharon lives a serene, yet busy life in a southern tourist region of Ontario, Canada, with her spoiled hubby, and a moody calico cat.
Learn more about Sharon Ledwith on her WEBSITE and BLOG. Look up her AMAZON AUTHOR page for a list of current books. Stay connected on FACEBOOK, TWITTER, PINTEREST, LINKEDIN, INSTAGRAM, and GOODREADS.
BONUS: Download the free PDF short story The Terrible, Mighty Crystal HERE
January 14, 2019 | Author Friend Promo, It's All About Writing
by Carol Browne
I met with a new proofreading client recently and looked at his manuscript. It needed a lot of work. In fact, he needed an editor not a proofreader. He had no idea what the difference was any more than he knew what an editor does. As I tried to explain it all to him, it took me back to my own beginnings as a newbie author and I remembered what a shock the editing process had been. I had no idea what was involved; writing the book turned out to have been the easy part! So, aspiring writers, here is a brief description of what lies in store for you.
Let's assume that you were able to construct a fairly presentable manuscript and submit it to a publisher with strict adherence to their submission requirements and that said publisher has agreed to publish the work. Let's also assume that you have thrown your hat in the air, danced on the table, bought a round of drinks for everyone in the pub, day dreamed about fame, fortune and winning the Booker Prize and now await the next step. Once the excitement has worn off, the real work begins.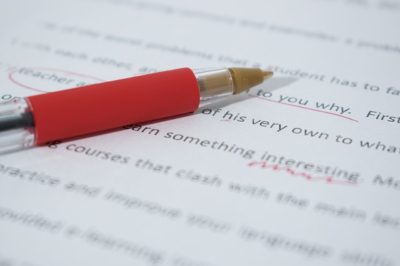 This is what happened to me: I was told who my editor was, that they were editing my manuscript and it would then be emailed to me so I could address the editor's changes and suggestions. I had done a fair bit of proofreading by then but proofreading is to editing what a string quartet is to the London Symphony Orchestra. Straightaway, I was shocked when I saw that most of Chapter One had been removed ("You can condense it into a small paragraph somewhere if you really must.") and great chunks of the narrative had been torn out. Thousands of words were scattered to the four winds, never to be seen again. Thousands! The book I had given years of my life to was purged and purified. And this is what you call a structural edit.
And guess what … I ended up with a much better book. Did I manage to condense the pruned pages into one small paragraph? You bet I did! It was the sort of exercise that tones up the writing muscle. I learnt how to write more succinctly and move the narrative along without unnecessary clutter. Editors I've had since have not been so ruthless, but it's probably because I have become a more competent writer.
Once the structural editing is done, it's time for line editing. This is exactly what it sounds like: going through the narrative line by line, addressing punctuation, spelling, typos, syntax and word choice. The editor will often suggest the author uses a better word or adds some description or makes the dialogue more natural. There will be all kinds of errors or inconsistencies in continuity. Have you used the same word three times in quick succession? Perhaps a character does something incongruous and you never noticed? Did you just mention someone, having forgotten you killed them two chapters ago?
You can imagine how long and involved a process this can be, particularly if you have a book as long as mine was. ('Was' being the operative word!) But your editor is trying to make your book the best it can be. You may have to lose your favourite metaphor, pluck out padding you enjoyed reading, delete swathes of dialogue that made you laugh but did nothing to further the plot or develop the characters. In the end it is all worth it.
Hopefully it is at this point that your publisher will give their blessing to the final edits of the manuscript.
But that's not the end of the process, because it's then that a proofreader takes over and that proofreader is very often YOU. Having worked your way through your manuscript umpteen times already until you could happily throw it at the wall and walk away forever, it is up to you to read through ALL of it carefully and look for any errors that have been missed.
Yes, the editing of a manuscript is a lot of work: Weeks of daily toil; long hours at the keyboard; chewed finger nails; bloodshot eyes; gallons of coffee. And finally, if you are lucky, your book emerges, all sparkly and beautiful, like a polished jewel!
One more thing – and this is extremely important advice for aspiring writers – you need to familiarise yourselves with the Track Changes function of Word, because you are gonna need that knowledge! I was lucky in that I had a proofreading course under my belt before I started, so Track Changes didn't come as a complete surprise to me. This is a function that allows many people to edit and proofread a document without the changes they make to that document being lost – hence the changes are tracked, very much like sending a parcel – but Word also remembers the original document so nothing is lost (we can't always say the same about the mail service!). Delete a paragraph, say, and it will be held in the margin in a sort of bubble. Only when the author accepts that deletion will that paragraph be completely removed from the document.
Well, this isn't an article about Track Changes! Suffice it to say, as with many things, there are tutorials on You Tube if you really feel this is beyond you. Trust me, it isn't. If I can manage to use this function, anyone with a modicum of computer skills will have no problem.
So, budding authors, prepare yourselves for the editing process; but don't worry about it because it's not all hard work and learning the craft, it can also be a lot of fun.
Godwin's adventures in Elvendom left him a changed man, and now bereavement has darkened his world.
In another dimension, a new Elvendom is threatened by the ambitions of a monstrous enemy. Who—or what—is the Dark Lady of Bletchberm?
And what has become of Elgiva?
Reeling from the loss of their Elwardain, the elves ask Godwin for help.
Transported into a strange world of time travel and outlandish creatures, will he succeed in his quest against impossible odds, or will the Dark Lady destroy everything the Elwardain fought to preserve?

EXCERPT
His heart thumping in his throat, Godwin took in all the details of the goblin's appearance. The creature was probably four feet tall at most and was wearing a sleeveless leather tunic and short leggings over his skinny frame. His arms and legs were hard with thin bands of muscle; sinews moved like taut wires beneath the scant flesh. Godwin fancied that the goblin's skin had a sickly, greenish tint, but in the firelight it was impossible to be sure.
The goblin moved in an awkward manner, not upright like a man or an elf, but slightly stooped and with bent knees, as though on the verge of pouncing. The dome of his head was as bald and smooth as a pebble, and his very long, pointed ears were attached on either side like those of a lynx. His large eyes glittered like wet malachite and between them a long, sharp nose protruded with all the aesthetic attributes of a small parsnip.
The goblin's large eyes widened as they swivelled in Godwin's direction, making his stomach curdle in fear and revulsion.
"Only two of you, then?" said the goblin with a smirk. "Not much of a challenge, is it?" He beckoned with his sword and others of his kind began to creep into the circle.
Godwin glanced around. There were six more of them, each carrying a sword of a curious design, the blade like a thin, metal spiral with a very sharp point. A visceral fear welled up inside him at the sight of these weapons, but he didn't know why.
Born in Stafford in the UK, Carol Browne was raised in Crewe, Cheshire, which she thinks of as her home town. Interested in reading and writing at an early age, Carol pursued her passions at Nottingham University and was awarded an honours degree in English Language and Literature. Now living and working in the Cambridgeshire countryside, Carol usually writes fiction and is a contracted author at Burning Willow Press. Being Krystyna, published by Dilliebooks on 11th November, 2016, is her first non-fiction book.
Stay connected with Carol on her website and blog, Facebook, and Twitter.
May 4, 2012 | It's All About Writing
Webster defines a comma as a punctuation mark, used especially as a mark of separation within a sentence. Doesn't that definition just clear it all up for you? If so, you're lucky because it never did for me. Back to my Writer's Bible, "The Elements of Style".
Here's the skinny; there are seven comma rules. We'll take them out of order for simplicity.
1 – Dates are written as;
• Jan. 24, 2006.
• 24 Jan. 2006.
In the second example no comma is used.
2 – In a series of three or more terms with a single conjunction, the commas are placed as follows;
• I enjoy tennis, skiing, and books.
• Jason, Fred, and Esther went to the farm.
You can't drop the last comma. I don't know, maybe the Punctuation Police force you to repeat English 101 for eternity if you do.
The exception is if you're writing a business name. The last comma is omitted.
• Jefferson, Clemmons, Blake and Company
3 – Use a comma before and/or after a proper name or place;
• "Hi, John."
• "Hey, John, did you see the dog?"
• Munich, Germany
4 – A comma is inserted before a conjunction introducing an independent clause;
• She was in a situation which should have scared the hell out of her, but didn't.
• In no time the airplane landed, and the passengers clapped with joy.
5 – Don't use a comma to join independent clauses. If the clauses are grammatically complete and not joined by a conjunction, it's the semicolon's time to come out and play.
• It is nearly half past five; we cannot reach town before dark.
6 – Don't break sentences in two. Meaning, don't use periods when you should use a comma. "The Elements of Style" have the best examples;
• I met them on a Cunard liner many years ago. Coming home from Liverpool.
• She was an interesting talker. A woman who had traveled all over the world and lived in half a dozen countries.
The sentences don't make sense as written. In both examples a comma should replace the first period.
If you want more dramatic effect in your sentence do the following;
• He yanked the cell phone from his pocket and punched in the number. The phone range. No one answered.
Don't use the above example often in your story, it has a choppy effect and the editor won't like it, let alone the reader. Clipped sentences, as the above example, are more often used in dialogue.
7 – Enclose parenthetic expressions between commas. A parenthetic expression is a word, phrase, or sentence inserted in a passage to explain or modify the thought. Again from "The Elements of Style";
• The best way to see the country, unless you are pressed for time, is to travel on foot.
In a nutshell here's how it works for the author;
• The eight rules are standard and must be followed so you look like a professional writer.
• My guru Beth Anderson taught me to listen to the flow of the words. Use the commas when you need the reader to pause and give them a little time to prepare for what's next.
• Use common sense. As you apply the rules they will become second nature.
Have a terrific weekend. I'll be back Monday with Cornell DeVille, author of chilling young adult books. Be sure to stop in. Until then…
Happy Writing!
Sloane Taylor
www.facebook.com/AuthorSloaneTaylor
April 27, 2012 | It's All About Writing
"The Elements of Style" written by Wm. Strunk Jr. and E.B. White is a must for any writer. I don't get royalties on it, but without it I won't get royalties. I strongly suggest you buy a copy.
We all know a period is the mark at the end of a declarative sentence or an abbreviation and a question mark is used at the end of a sentence to indicate a direct question or inquiry.
But there are other punctuation marks which may be a bit confusing. Today we'll try to clear it up.
The common usage of QUOTATION MARKS is in dialogue;
"Martin can you swim to the other side?" asked Leslie.
If the quotation is the direct object of a verb it's preceded by a comma and enclosed in quotations marks;
"Mark Twain said, "A classic is something that everyone wants to have read and nobody wants to read."
The EXCLAMATION POINT is a punctuation used after an interjection or exclamation. Be sure to use it sparingly in your writing. It's very jarring to see a multitude of ! on a page.
Not too long ago I had to review a category romance by an established author. The story was excellent, but the exclamation points drove me crazy. Every page in the first chapter had a minimum of fifteen irritating !. I was not a happy reader. Over-usage of exclamation points loses their effect and really piss off a reviewer, let alone a reader.
APOSTROPHES show possession no matter what the final consonant;
Claus's problem
Benny's bicycle
Hers, its, theirs, yours, and ours do not need an apostrophe. But you do need the punctuation for;
somebody else's dish
one's livelihood
Be careful when writing its the possessive or it's the contraction;
Its author is well-known.
It's the hottest new book on the shelf.
PARENTHESES are used around a word, phrase, or sentence inserted in a passage to explain or modify a thought. The following examples are taken from my bible "The Elements of Style";
I went to her house yesterday (my third attempt to see her), but she had left town.
He declares (and why should we doubt his good faith?) that he is now certain of success.
In my writing I avoid all use of parentheses for two reasons.
• I don't like the look of the completed sentence.
• I don't really understand why a comma wouldn't be used in example one.
To work around my dilemma, I rewrite the sentences to work with the punctuations I know and love.
A DASH is a stronger punctuation mark than the comma and should also be used with discretion. It does give your reader a longer pause to gather their thoughts before you impart a pertinent phrase.
Again, from "The Elements of Style";
Violence – the kind you see on television – is not honestly violent – there in lies its harm.
Using commas or writing as separate sentences doesn't give the same dramatic effect as the dash. You must use it sparingly or the effect is lost.
Webster's definition of the SEMICOLON was about as good as the horrid chop suey I made for dinner last Saturday. So it was back to "The Elements of Style" for a clearer understanding;
If two or more clauses grammatically complete, and not joined by a conjunction, are to form a single compound sentence, the proper mark of punctuation is a semicolon.
Mary Shelley's works are entertaining; they are full of engaging ideas.
It is nearly half past five; we cannot reach town before dark.
Both examples could be written as two separate sentences.
You can also use a comma in place of a semicolon if a conjunction is used;
Mary Shelley's works are entertaining, for they are full of engaging ideas.
It is nearly half past five, and we cannot reach town before dark.
Romance writing is mood type writing. We are creating a world of love and beauty as it pertains to our hero and heroine. Therefore semicolons seem stark and/or jarring on the page.
Next up is the COLON. Sorry not the organ, which I understand much better. This colon thing is another form of punctuation I avoid as much as a drunk at a bar.
According to "The Elements of Style";
A colon tells the reader that what follows is closely related to the preceding clause. The colon has more effect than the comma, less power to separate than the semicolon, and more formality than the dash. It usually follows an independent clause and should not separate a verb from its complement or a preposition from its object.
Incorrect
Your dedicated whittler requires: a knife, a piece of wood, and a back porch.
Correct
Your dedicated whittler requires three props: a knife, a piece of wood, and a back porch.
For me a colon means rewrite.
The last punctuation mark is the COMMA. In my humble opinion this much used symbol deserves its own lecture. Another day we'll uncover the mystery; To comma, or not to comma, that is the question.
Have a wonderful weekend. I'll be back Monday with thigh squeezing author Raine Delight. Until then…
Happy writing!
Sloane Taylor
www.sloanetaylor.com
April 20, 2012 | It's All About Writing
Time Management is an important element every writer must conquer. It doesn't matter if you have plotted the best novel mankind will ever read, because if you can't get the damned thing finished – who cares?
So what if your day job takes all your extra time, or the kids are whining, and your husband is just being a shit. Here's a cyber phone card. Go call someone who cares because, obviously, you don't.
No one has ever procrastinated more than me. I am the Queen of Procrastination and have ruled my domain with an iron broom. That was until I figured out I would be a wannabe for the rest of my life. Do you?
So as you sneer and grab for the mouse to click off what you can't bear to read, let me tell you STOP! Baby, unless you pull yourself together, you're never going to make it in this tough industry.
The solution is so damned easy it'll make you wonder why you never figured it out.
Set a daily writing goal. Sounds good, right? It is.
1 – Make a to-do list every morning, i.e. Today I will write 100 words on chapter five.
Don't be stupid, list out what is feasible for your life pattern. So you only have ten minutes before work or dropping the kids at school, think about your manuscript while you're driving. Well, not so in-depth you wrack up the car but enough to keep your mind flowing. Every moment you spend thinking, plotting, doing a characterization, is time spent on writing.
2 – You can't write and drive, you snidely say. Correct, and remember, you can't text either. Buy a pocket tape recorder and talk your story. How tough is that?
3 – Carve out a specific time in the day or night to write. I don't believe in getting up an hour before the family to work. My mind isn't ready, my body is too tired, and my meager attempts suck, but it just might work for you. You're the only one who knows the best time for you to pull it all together and write your hundred words.
4 – Don't beat yourself up if you can't meet your schedule because you have to attend Aunt Bertha's funeral. Do feel guilty if you blow off the day by watching TV or napping. The longer you stay away from writing the harder it is to go back again. Trust me, I know this for a fact.
Learning the art of writing is an on going process. Please email me sloanetaylor@comcast.net with any suggestions or favorite websites you want to share.
Speaking of great websites, here's one you should check out The Black Phoenix Band. Award winning, romantic suspense author Sarah Grimm, yes she's related to the Brothers, built this site to promote her new series of novels. Ingenious and has proven successful. We'll discuss promotion in the near future.
Have a good weekend. I'll be back Monday with paranormal author Lauren Hunter and her latest release The Coffee Shop, a book you need to read. Until then…
Happy Writing!
Sloane Taylor
www.sloanetaylor.com
April 13, 2012 | It's All About Writing
Show don't tell is a confusing phrase that has many new writers yanking their hair out. What does it mean? How do I do it? Leave those Clairol locks in place because the explanation is simple.
Showing is action. It is what your character is doing at that moment. Telling is passive writing, a weak way to explain what your character is doing. It can also be considered author intrusion, a big no-no to editors.
Here are a few examples;
Telling – Liz had on a red suit with a white rose in the lapel and a white linen blouse.
Showing – Liz plucked a white rose from the bouquet on the coffee table. Carefully, she slipped the thorny stem into her lapel. She glanced in the mirror and smiled at how perfect the flower's creamy color looked against the red jacket. With a tug on her blouse cuff, gently so as not to wrinkle the linen, Liz headed for the door.
Telling – There was shouting from the balcony.
Showing – Shouts echoed from the balcony.
Telling – The dog show was judged by Frank.
Showing – Frank judged the dog show.
Telling – Mary was sad.
Showing – Mary turned toward Joel. His heart broke when he saw her lips tremble and the pain in her eyes.
In many cases, showing requires more words to paint the right picture and that's a good thing if they enhance the scene.
To easily locate the places where you "tell", hold down the Control key while you press the letter F key. It will bring up a Find and Replace panel. Type in a word not used in your book, then click 'Find Next'. Read each sentence and/or section that appears. Should it or could it be more active? You may be surprised at how your novel will improve by this simple exercise.
Have a wonderful weekend. I'll be back Monday with Mary Palmer and her new book TIME WILL TELL. Until then…
Happy Writing!
Sloane Taylor
http://sloanetaylor.blogspot.com/
October 18, 2011 | It's All About Writing
I am very happy to tell you all that yesterday's mail brought me a most welcomed gift. Aspen Mountain Press owner Sandra Hicks has returned all rights to my ten books once published with them and for this I am grateful.
Sloane Taylor
Sweet as Honey…Hotter than Hell
October 16, 2011 | It's All About Writing
But this has turned into a tsunami. I'm talking about Aspen Mountain Press and its problems. As most of you know, AMP has struggled for a long time. Their difficulties include no royalties paid, no statements, website taken down for questionable reasons and the evacuation of key personnel.
My last royalty came in April of this year and no statements since the fall of 2010. There are many other contractual breaches suffered by most of the AMP authors. If you check their websites and blogs, you'll learn all about their grievances. Mine specifically are books being sold by AMP that are out of contract which equates to pirating. I cannot abide such a practice. Writing is not a hobby for me, I rely on my royalties to pay my bills.
I have ten books with AMP. I reclaimed my rights on them all October 8, 2011, but have yet to receive the official letter or email from the AMP owner Sandra Hicks. And it doesn't look like it will come any time soon. Before I sent my email to Sandra, I removed all the AMP books from my website and contacted all third party vendors to remove those same books from their sites as they were being sold illegally. All but Fictionwise and Mobipockets were happy to comply.
Today Sandra Hicks posted on the AMP authors loop that we should check the site and if our books were removed we would receive the much needed rights reversal letter. I checked and found no one can buy my books, but the covers are still posted. This means I am still in limbo with ten books that took a great deal of energy to write, perfect and promote and unable to move forward with a professional publisher.
Thank you for reading my little story.
Sloane Taylor
Sweet as Honey…Hotter than Hell
November 21, 2008 | It's All About Writing
Want to read a sure fire blog for aspiring writers? Or one for you authors who are a bit jaded and need a reality check? I'm happy to tell you, your search is over.
Author Tabitha Shay's blog is hosting Lauren Gilbert, Senior Editor at Eternal Press, who has written a humourous and effective post The Importance of Being Earnest. Check it out, you'll be glad you did.
Lauren Gilbert lives in Adelaide, Australia. To read more of her writing, you can visit her at Pavlova Parade. She is also a freelance editor. To learn more about her affordable editing services click here.
I'll be back next week. Until then…
Happy Writing,
Sloane Taylor
Sweet as Honey…Hotter than Hell
August 15, 2008 | It's All About Writing
Mary's Sunday Evening Discussion
August 17, 2008 at 9:00 pm–10:00 pm EDT
On Novel Sisterhood—
Please join: Novel Sisterhood Discussion group
August Topic:
Discussion on Writing a good synopsis:
You have your manuscript done and need to catch an editor/agent's eye. How are earth do you condense a 100,000 word manuscript into 3 to 5 pages?
Special Guest:
Sloane Taylor, multi-published author of Contemporary Erotica—all set in Europe. Sloane has three books and a fourth coming in the fall from Eternal Press along with two books and a third coming in the fall from Aspen Mountain Press. She will lend her expertise of how she writes a synopsis that sells!
Please visit her web site: www.sloanetaylor.com
Check out our website Novel Sisterhood
Novel Sisterhood
Hope to see you all there!
Happy Writing,
Sloane