Too Much Holiday Can Mean Too Much Me
December 16, 2008 | Holidays
Hi Everyone, I'm Ginger Simpson. Traditionally, the holidays are a joyous time for me.  Although I've managed to marry two men in my lifetime who could substitute for the grinch, I still manage to keep the magic of Christmas alive. 
The way to a man's heart and holiday spirit definitely comes through food and sex.  Since I've reached the age where there are more tantalizing dishes than me, I stick to the kitchen rather than the bedroom.  *lol*
I've always struggled with my weight, so this time of year is deadly on diets. I'm posting two rarely seen pictures of me.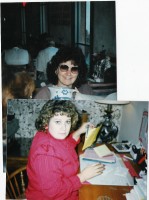 The one in red is from in the late 80s and the other (I lost my glasses and had to resort to sunglasses for the day) was taken in 1996 at my bridal shower. You can clearly see why I fear anything that has to do with excessive food. Actually, I believe you shouldn't be able to utter diet and holiday in the same sentence, so I always remind myself I can undo the damage as part of my New Year resolution. It never works, but it assuages my guilty conscience.
And this is me today!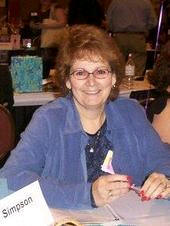 Since I'm not the only woman in the world with this problem, I wrote FOREVER FAITH, a book that explains what some of us go through and how we learn to find the real beauty in ourselves.
FOREVER FAITH
EternalPress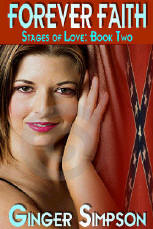 BLURB:
Faith Oliver suffers from a weight problem and has no real beaus in her life. In fact, she's never been with a man. Maybe that's why she's surprised when a delectably handsome male invades her dreams and commands her body. Driven to diet to find a boyfriend to replace her hunky dream lover, Faith undergoes hypnotherapy to determine the meaning of her night visions. Her sessions draw her back to another life, to an era far removed…and a strange name she's heard before.
~~~~~~~~~~~~~~~~~~~~~~~~~~~~~~~~~~~~
I tend to stick to the traditional menu as I'm not much of a cook.  What  I prepare is tasty, but don't expect anything out of the ordinary.  Since I do turkey on Thanksgiving, I usually migrate to ham on Christmas.  This year we're actually considering prime rib since the number of people at the table has declined.  Sadly, we live too far from most relatives and don't speak to some of them.  Can you say dysfuctional?  *lol*
Anyhow, I'm so happy Sloane invited me to blog because it gives me an opportunity to get into the spirit by sharing one of my favorite, EASY, Christmas recipes with you.  It's colorful (your choice), tasty, fast, and people always assume it was much more work than it actually was.  It's my Cottage Cheese/Cool Whip Fruit Salad:
1 small container of Cool Whip
1 small container Small Curd Cottage Cheese
1 small box of regular Jello (red, orange, green)
1 can of fruit (your choice).  I like mandarin oranges or pineapple.
Stir together the cottage cheese and cool whip.  Add the jello powder directly to the mix and stir until throughly dissolved.  Drain the fruit, add it to the colored mixture, blend and refrigerate overnight.  You can decorate the top for the occasion.  I often use more cool whip and dollop it on top or display more slices of mandarin oranges.  You can be creative or not.  It's good regardless.  And I did say, easy, didn't I?  This is a low-fat, low calorie treat you can enjoy without too much guilt.
Always an early decorator, my house is usually holiday ready the day after Thanksgiving. I love my tree and all the little knack knacks I've collected through the years. Unfortunately, during my previous divorce, I lost some of the most precious–the decorations my children made when they were small. That's a blog for another day. 🙂
Thanks again, Sloane, for allowing me space on your blog.  I'll enjoy getting recipes from your other guests and giving them a try, but only the ones that won't pack back on the pounds.  I'm having a hard time just gaining through inhaling. 🙂  I wish everyone a joyous holiday and share the hope that the New Year will be much more prosperous for us all.
Ginger Simpson
2009 EPPIE Finalist
http://www.gingersimpson.com/
7 Responses to "Too Much Holiday Can Mean Too Much Me"