The Coveted 5-ANGEL Review
August 3, 2009 | reviews
And here are the beautiful Angels I cherish! Maija from Fallen Angels Reviews awarded them to CZECH MATE. Aren't they gorgeous?





Below is a snippet, but you can read the complete review HERE.
CZECH MATE
Sloane Taylor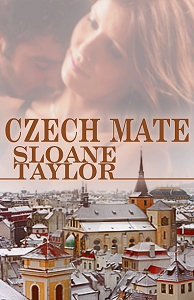 Publisher: Amber Quill Press – Amber Heat
ISBN #: 978-1-60272-522-5
Genre: Contemporary Erotica
E-book
Length: 111 pages
I laughed all the way through Czech Mate – Lacey's sense of humour is pithy and hilarious. The sex scenes are scorching hot and there's a real joy to the whole story, as if Sloane Taylor had a riot of a time writing it. I loved Lacey's direct, ballsy attitude and the way she embraced her sexuality. There's another side to the story, too – the scene where they share the truth about their pasts is very well done and believable. If you're looking for a fun, raunchy read with a heart to it, Czech Mate is for you.
Reviewed by: Maija
Rating: 5 Fallen Angels
Maija, with all my heart, THANK YOU. I'm ecstatic you enjoyed my work.
I'll be back later this week. Until then…
Happy Writing!
Sloane Taylor
Sweet as Honey…Hotter than Hell