An Old Family Recipe
June 2, 2021 | Author Friend Promo, Cooking
from C.D. Hersh
Donald's mother created this easy recipe that soon became a family favorite. While we can neither confirm or deny if this particular sweet kept the folks together, they were married for 62 years. Dad was never hungry after he ate nor complained about mom's cooking.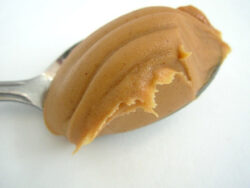 CALICO FUDGE
⅔ cup milk
1½ cups granulated sugar
¾ cup brown sugar
Pinch of salt
2 tbsp. butter
4 tbsp. peanut butter
12 marshmallows, cut into pieces
Cook milk, sugars, and salt to soft ball stage. Remove from heat.
Add butter and peanut butter. Beat until creamy.
Lay marshmallows one inch apart in a greased pan. Pour fudge over the marshmallows.
Cut into squares when cold.
Here is a little about our paranormal series, The Turning Stone Chronicles.
We hope you enjoy it.
Three ancient Celtic families. A magical Bloodstone that enables the wearers to shape shift. A charge to use the stone's power to benefit mankind, and a battle, that is going on even today, to control the world. Can the Secret Society of shape shifters called the Turning Stone Society heal itself and bring peace to our world? Find out in the series The Turning Stone Chronicles series.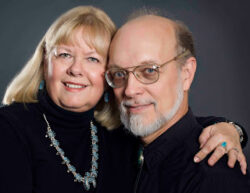 C.D. Hersh–Two hearts creating everlasting love stories.
Putting words and stories on paper is second nature to co-authors C.D. Hersh. They've written separately since they were teenagers and discovered their unique, collaborative abilities in the mid-90s. As high school sweethearts and husband and wife, Catherine and Donald believe in true love and happily ever after. They look forward to many years of co-authoring and book sales, and a lifetime of happily-ever-after endings on the page and in real life.
Social Media Info:WebsiteSoul Mate PublishingFacebookAmazon Author PageTwitter