Author Gabrina Garza Tells All
June 5, 2007 | Interviews
ST: Hi, Gabrina Garza, welcome and thank you for visiting with us this week. Tell us a about yourself.
GG: Well, I've been writing for a very long time, since I was around seven, which gives me about twenty-two years of experience. My first love is fantasy, so I write a lot of fantasy-inspired stories as well as some more modern-day chick-lit/women's fic stuff. Most of my stuff is erotic in content.
I've got a very corny, sometime dirty, and definitely twisted sense of humor. If I haven't misheard what my friends have said, I have a witty sense of humor, though the "w" might easily be replaced with an "s".
ST: Your debut novel, HOT PHOENIX NIGHTS, released in May, looks to be a fun and hot read. Let's show everyone your gorgeous cover.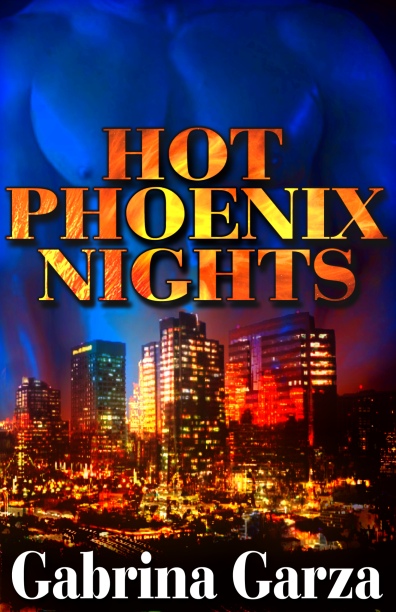 ST: Please tell us about the book.
GG: It's about a Latina music reviewer scorned by her cheating boyfriend who decides to have a fling while out of town. She doesn't expect to fall in love with this hot, Navajo drummer named Crow, who sort of turns the tables on her in a very good way.
ST: How did you come up with the story line?
GG: I'd have to have you eliminated if I told you that. LOL It was actually a challenge offered up, which I accepted. It was a lot of fun to write, and I hope that people check out the preview to see for themselves.
ST: And where and can we buy HOT PHOENIX NIGHTS?
GG: The e-book is available only at Amber Heat . I also have an audio version available for 3 dollars plus a dollar for shipping. The audio book was recorded by Leesa Mitchell, an awesome radio deejay and fellow animal lover like me. You can contact me at Gabrina@aol.com if you'd like an audio copy autographed by me. They make great coasters.
ST: How did you and Amber Heat come together?
GG: Dinner, drinks, and suddenly I was feeling very loose. Just kidding. I was one of the 2007 winners for their Amber Heat contest, which led them into buying HOT PHOENIX NIGHTS for May and the contest winning story ADENO for June.
ST: Thanks for stopping by today, Gabrina. Will we see you in the morning?
GG: I'll be here!
ST: Until then…
Happy Writing!
Sloane