Gazing into the Crystal Ball
September 28, 2007 | Interviews
ST: Hi Maya! Let's show everyone the primo cover for BAD GIRL one more time.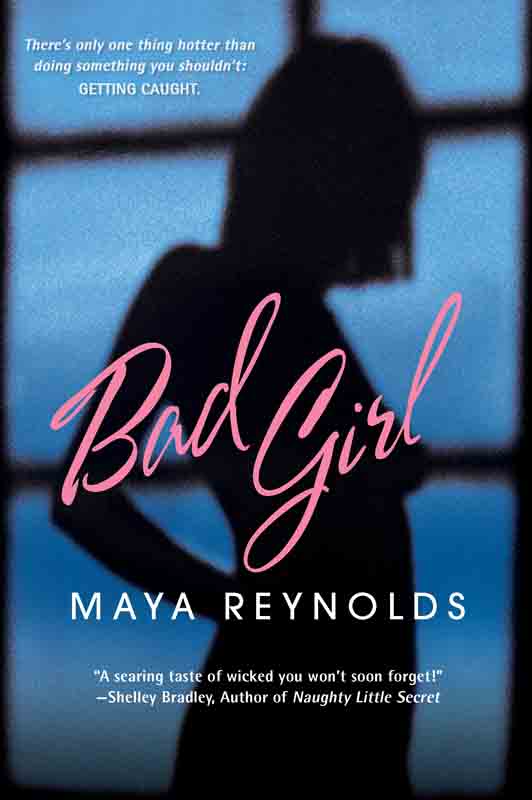 ST: This isn't something I've ever done before on this blog, but it's necessary for me to comment here. I finished BAD GIRL last night and already miss the unique charisma between Sandy and Justice. It's a HOT read with a perfect build-up and should come with a Satisfacton Guaranteed notation on the book cover. Maya Reynolds does not disappoint her readers.
ST: Please tell us about your blog and how you decide what to write.
MR: I blog every day at http://www.mayareynoldswriter.blogspot.com and have been doing so for over two years.
I post about a variety of things: writing, becoming a writer, books, movies and publishing news. If I'm having an especially good or bad day, I might talk about that, too.
I've been fortunate. Lots of nice people have joined me on my blog. I now belong to a whole community of readers and writers who share each others' lives through blogging.
ST: What does the future hold for you?
MR: I hope more stories that turn into books. I love to write. I feel so blessed to have found something that I can enjoy doing until I take my last breath.
ST: If you had one wish that would be granted, what would it be?
MR: More hours in the day. There never seems to be enough time to do everything that I want to do. I love to garden, but my yard is looking a little scruffy right now. My beloved border collie died two years ago, and I'm finally ready to think about another dog, but it would be unfair to take one on right now when I'm so busy.
ST: How did you and your publisher come together?
MR: I signed with Jacky Sach of BookEnds Literary Agency in late December, 2005. Jacky marketed BAD GIRL to the publishers she knew were interested in erotic romance. Tracy Bernstein of NAL Heat (a division of Penguin) purchased the book.
ST: What's in the works for the future?
MR: Tracy wants my next book completed before March, 2008. I have two more erotic suspense stories rattling around in my brain right now. I also need to do Leah and Theodora's stories, the sequels to BAD GIRL. Over the next few months, I'll work on all of them at varying times.
ST: Thanks, Maya, for spending so much time with us. It's been a great week and I've enjoyed learning more about you. The very best to you in the future and keep us posted on your future releases.
MR: Thank YOU, Sloane. It's been a fun week. I hope you'll come visit on my blog one day soon. I want to hear all about your new publishers.
ST: Ooh, the temptation to brag is powerful. LOL. We'll get together on that, Maya. Thanks for the invitation.
I'll be back in the morning with some wonderful news for you all! Unitl then…
Happy Writing!
Sloane