For the First Time EVER
May 1, 2008 | Promotion
The perfect cover for FRENCH TWIST releasing June 7 from Eternal Press.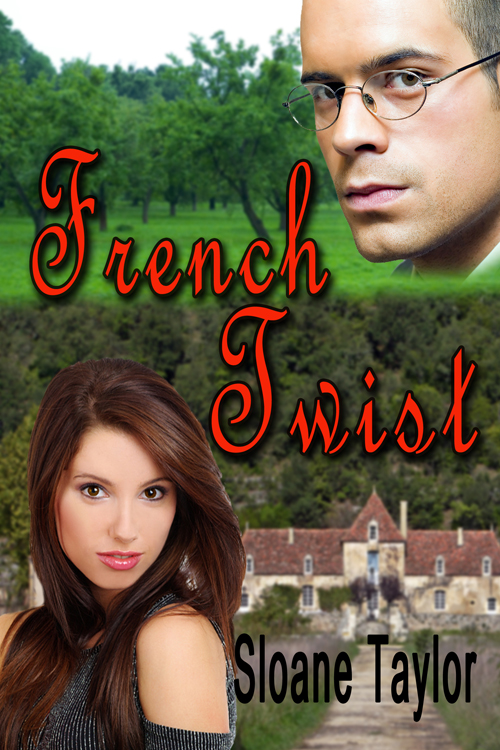 BLURB
Interpol agent Claudette D'Laquois is on the run. Dull Uncle Paul and his rundown chateau in Nice, France are her only safe haven…but she never planned on the delectable estate manager who is even more dangerous than the Russian mob boss who wants her dead.
Three weeks of overseeing operations at his friend's orchard seems like the ideal vacation to CPA Don Hobbs. And so it was—until a French sex goddess pulls him into a world of drugs, intrigue, and erotic fantasy.
Thank you Shirley Burnett for capturing the essence of my work!
I'll be back next week. Until then…
Happy Writing!
Sloane
2 Responses to "For the First Time EVER"
Susan Kelley Says:


Lovely cover, Sloane, and such attractive people.

On May 1st, 2008 at 8:56 pm
Sloane Says:


Thank you, Susan! I'm truly happy with it.

On May 2nd, 2008 at 8:42 am