Sweet Smell of Success
September 3, 2008 | Hot Damn
follows Melissa Bradley as she does it again with another scorcher from Amber Quill Press.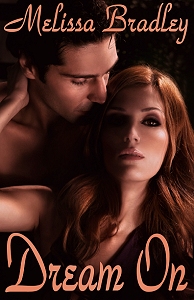 Genres: Contemporary / Interracial / Multicultural
Length: Novella (20k words)
ISBN-13: 978-1-60272-367-2 (Electronic)
$3.75
BLURB:
Nina Rozek has one big nightmare of a fortieth birthday. She's overslept, is late for work and manages to get herself pulled over by the hottest young cop she's ever laid eyes on. And if that weren't enough, she looks like something her dog would dig up in the backyard. Not that it matters, though, since the handsome police officer is much too young for her…
Alex Torres feels the heat deep in his gut as soon as he locks eyes with the sexy speedster. But, as a police officer, he knows using her info to get a date is oh-so-illegal…
When the two unexpectedly cross paths at a rock concert later that evening, the intense attraction between them boils over into a night of scorching passion straight out of their wildest fantasies. In spite of their many differences, Nina and Alex forge an unlikely relationship that quickly changes everything. Their own problems aren't the only obstacles they face, however, as friends, family and career threaten to tear them apart.
EXCERPT:
Nina was drowning. There was no other way to describe this rush of taste, scent and heat. Like the song said, she wanted to stay right here, just like this. She'd never imagined for one second that she would be in the arms of a hot young stud, making out with him. Or that she would consider inviting him back to her place. Sensible, forty-year-old accounting managers didn't do these things.
Why not? The little devil voice danced inside her head.
She moaned as Alex's tongue swept inside her mouth, twining with hers, exploring, savoring her like a gourmet treat. Her heart knocked against her chest in a primal jungle beat. His hands squeezed her rear tighter, pressing her belly against his erection.
He groaned and tore his mouth from hers, gulping in air like a winded runner. He touched his forehead to hers. "We have to stop. We can't… Not here."
Nina wanted to scream. "I know," she whispered instead.
They stood there, arms around each other, cheeks pressed together trying to control their racing hearts.
Nina wanted this to continue. Between cowardice and desire, she felt her nerves stretch to their limit. Situations like this just didn't come along.
So go for it. There was that blasted little voice again.
She decided to take a chance. "I don't want this to end."
"Neither do I." Alex caressed the skin of her lower back just above her jeans. "But I did drive my friends."
Nina worked out the logistics in her head as she played with the hair at the nape of his neck. "Athena drove, and I really have to go home with her. Give me your cell phone."
He slipped it off his belt clip and handed it to her.
She was freaking crazy. Blaming it on the beer wouldn't help because she'd only had the one.
Before she lost her nerve, she flipped open the phone and keyed in her name and number.
"You want me to call you tomorrow?"
"No." Nina pressed "save" and handed over the phone. "Tonight. After you take your friends home."
Alex stroked a thumb across her cheekbone. "Are you sure?"
"Very."
He lifted her against him, and kissed her hard and quick. "I want to leave right now."
Nina couldn't have agreed more and moved in for another kiss. It went from zero to sixty in three-point-five seconds. She put her hands on his chest and pushed herself away. "You are dangerous."
Alex bent at the waist, hands on his knees. "Shit! No more touching."
Her body screaming at the loss of contact, Nina agreed. As she sank down beside Merrilee, she reflected that it was going to be a very long concert.
DREAM ON is one hot read you don't want to miss. It's well written with all the elements to squeeze your thighs. Tight.
I'll be back later in the week. Until then…
Happy Writing!
Sloane Taylor
Sweet as Honey…Hotter than Hell
3 Responses to "Sweet Smell of Success"
Melissa Bradley Says:


Thanks for the praise and support, Sloane. I'm happy you enjoyed my story.

On September 3rd, 2008 at 12:16 pm
Yasmine Phoenix Says:


HotDamn 3xx love it, love it, love it. More, more, more

On September 3rd, 2008 at 2:47 pm
Gabrina Says:


panting….

On September 3rd, 2008 at 11:12 pm