From Across the Pond
September 15, 2008 | Friends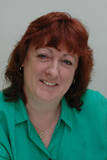 Not only is our September guest chef Clare London an excellent cook, even if according to Clare she does use the smoke alarm as a timer, our talented British friend is also a superb author of classy m/m fiction.
This week I'll be sharing a bit of her work with you. So sit back and enjoy!
MASQUERADE by Clare London
Four explicit, seductive tales to entertain and enthral!
In BONDED, Chancellor Chariz imprisons a young man with strange ways and a shocking power. Chariz seeks only sexual entertainment, but Oriel offers something in return that will transform his captor for ever.
In TRICKERY, two young servants are brave adventurers on their Prince's Quest, but when it's hijacked by a lusty Magician, they are dragged into a murky and magically sexy mess!
In POSSESSION, Lucas is the young and passionate heir to the Fides Auction House. When charismatic Gideon Arnaud intrudes into his life, pursuing him both professionally and personally, Lucas struggles to keep both his freedom and sanity.
In THREADBARE, Edward takes a young mill worker under his protection, and is drawn into a web of beauty and mystery. What price will he pay for the delight and passion that Mori brings him?
And the Reviewers say;
Five bucks is a ridiculous low price to pay for four stories of this quality . . . (Ms London's) stories are rather like watching a play, with the external world and explanations for its existence, merely suggested. The intimate focus is appropriate for erotica. This author has a large imagination and gift for story telling. The windows she opens are richly dressed and enthralling. This anthology is just incredible value for the price and is highly recommended if you like intelligent erotic stories, rather than plain old porn."
Masquerade is a fine collection of fantasy short tales. Each is finely delineated, with descriptive backgrounds and rich characterization. The sensuality is also rich, appealing, and intimately detailed.
Here we have four short stories, different time periods and worlds for all of them, but all engaging. The stories are rich and lush, inviting you to curl up with them and delve into their layers. There's always a touch of warmth in the author's writing that shines through, even when she's writing scenes that are sad, upsetting or disturbing. There's this undercurrent of happiness that lets you know that things are going to work out for her characters. I may be an angst princess, but I can appreciate that thread of warmth.
This anthology has the flavour of the old fables of my youth. Even if in these tales our characters make passionate love, the sex doesn't break the aurea of fantasy and ethereal love that pervades. The first and fourth tales are my favourite, they are also the longer. I can love a story even if it makes me cry. A very good fantasy anthology, more romantic of what you could think from the cover. Highly reccomended if you like to dream, but also if you have a naughty sense that sometime breaks through the clouds of your daydreams.
BUY at Eternal Press
To learn more about Clare London, vist her at Dark Pearl Diva or on Myspace.
I'll be back Wednesday with more. Until then…
Happy Reading,
Sloane Taylor
Sweet as Honey…Hotter than Hell