Studs Ranks Love Haight 5 Gold Stars
November 16, 2008 | Friends
A new hot read you won't want to miss by Melissa Bradley, author of Dream On and the 2008 Amber Heat Wave Contest Winner Michael's Keeper, is released today! If you like the 60's and powerful books, then you're going to love…
LOVE HAIGHT
by
Melissa Bradley
ISBN-13: 978-1-60272-425-9 (Electronic)
Length: Novella (21k words)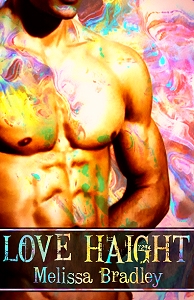 It is 1967 and the Summer of Love has just begun to light up San Francisco's Haight-Ashbury. Lily Roberts, a Vietnam nurse, has come here to lose herself in the psychedelic scene and forget the horrors of war. For Joe Sullivan, a rocker on the rise, the vibrant atmosphere is the perfect place to launch his band to the heights of success.
Ever since Lily's return from Southeast Asia, she's been disconnected, angry and plagued by nightmares. She attempts to forget everything through parties, drugs and alcohol. Her heated encounter with Joe scares her. He reawakens things deep inside she thought were long dead, but she's afraid to reach out, to trust in these feelings.
For Joe, his band is on the brink of stardom and the last thing he needs is a relationship. Yet Lily has gotten under his skin and into his heart. He can't let her go, but she's on a self-destructive path from which he may not be able to save her.
LOVE HAIGHT is a terrific read filled with emotion, truth, and passion. Studs and I read this book and became wrapped in the turbulant era. Again, Ms. Bradley has not failed to satisfy. I can't wait for her next release.
See you all next week. Until then…
Happy Writing!
Sloane Taylor
Sweet as Honey…Hotter than Hell
4 Responses to "Studs Ranks Love Haight 5 Gold Stars"