The Curse of Beauty, Do You Have It?
October 1, 2010 | Friends
Linda Sole aka Anne Ireland is back to share another of her exciting books. THE CURSE OF BEAUTY is an excellent take on vampires and gives us a surprising twist to their myth. It's a book well worth reading.
THE CURSE OF BEAUTY
Anne Ireland
ISBN 978-1-936279-31-9
Amira Press
Genre: Vampire Historical Romance
Heat Level: HOT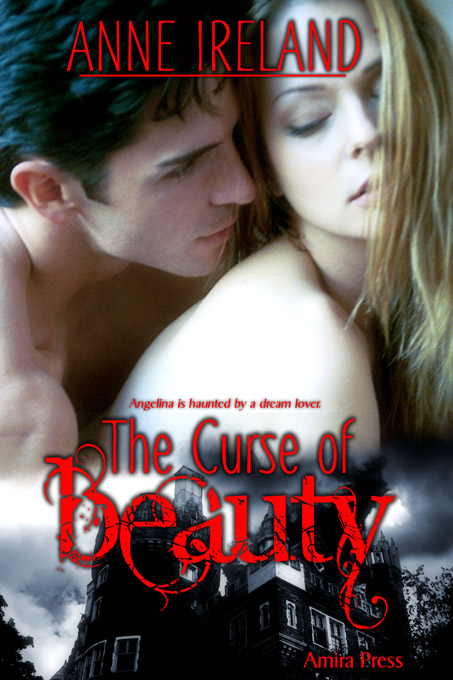 BLURB:
Angelina is haunted by a dream lover. Alone, with no one to care for her, when her father gives her in marriage, to a man she has never met, she can only obey. Is she doomed once more to bitter grief? What mystery haunts the castle, stalking the dark corners like a black fiend—and can she pass through terrible danger to find happiness at last?
EXCERPT:
"Oh, my love," she whispered, her throat tight. "Why do you not claim me? Take me with you…please. Take me to wherever you are." She dashed away her tears. "Who are you? Why do you come to me only in dreams, and why do you leave me? Please tell me…"
"My name is Raphael, and the time approaches when you must choose. Choose truly, and you will be mine completely."
Feeling a warm breath at the nape of her neck, Angelina cried out, her body tingling as she felt the desire curl hotly through her body. It was as if he lay with her in her bed, his mouth sucking at her nub, making her arch and whimper with pleasure. Her limbs dissolved with dancing heat, her lips parting, and moist. She was on fire with sensual need, and her feminine juices dampened her inner thighs.
He was here. She could not see him, but she felt his presence, her body responding as it did in her dreams. Her lips parted as she felt a touch so soft that it was merely a whisper, her breath swift as she panted with pleasure.
"Where are you? I cannot see you. Stay with me. I love you. I need you."
"I have loved you for six hundred years," the voice seemed to whisper close to her ear, hoarse with passion and the torment of centuries. "I have searched for you, been driven to despair and haunted by the curse…and now I have found you. Only you can break the curse, my love…but you must choose."
"Tell me what to do." Angelina whirled round, looking for him, but the room was empty. She was alone, as always. Was she going mad? Had her mind cracked beneath the strain of her unhappiness…or had he really been here, her tormented lover?
"I shall choose you," she vowed to the empty room. "Tell me what I must do, and I shall choose you."
"Do your duty, but when the time comes, you must choose."
To learn more about Linda Sole, Anne Herries and Anne Ireland, check out their website.
Have a beautiful weekend. I'll be back Monday with tasty bits from P.A. Brown. Until then…
Happy Writing!
Sloane Taylor
Sweet as Honey…Hotter than Hell
3 Responses to "The Curse of Beauty, Do You Have It?"
Melissa Bradley Says:


I'm sold. I want to know what happens. Linda, you always write such fascinating stories. I can never put your books down until I finish.

On October 1st, 2010 at 4:45 pm
catslady Says:


Oh, what a wonderful excerpt. "I have loved you for 600 years" – wow!! I didn't realize you wrote under all 3 names but now I know 🙂

On October 1st, 2010 at 8:51 pm
susan leech Says:


This book sound just what the doctor ordered for me this Halloween. I love the cover too. susan L.

On October 6th, 2010 at 11:49 am