NEW RELEASE for STELLA SHAW
November 12, 2021 | Author Friend New Releases
Male male romance at its finest is what Stella Shaw promises and is exactly what she delivers. You will definitely enjoy her latest release.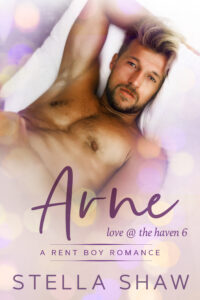 Friends-with-benefits is a practical arrangement—until it becomes something more.
Arne's easy-going nature is sorely tried the night his kitchen's almost set on fire. It's the fault of admin assistant Simon, a man Arne's treated with suspicion ever since Simon joined the Haven Hotel team. But when he has Simon in his arms, injured, vulnerable, yet full of sexy, prickly spirit to match Arne's own—he starts to rethink.
When Simon confesses, he's struggling with intimacy, and Arne offers his practical help as an escort, it's only meant as a joke. Until Simon accepts. He's inexperienced and nervous despite his confidence at work, and embraces Arne's sensual, unashamed instruction very eagerly. Alongside the passion, a friendship blossoms—and the vulnerability becomes emotional, too.
But Arne's always been too generous with both his time and his money. When he's betrayed by someone he trusted, it hits him hard, and halts his plans to launch a cookery vlog. All Simon wants to do is help him in return, but Arne rejects him.
Maybe it's time for Simon and their friends at the Haven to unite on behalf of Arne's ambitions and dreams. And help both Simon and Arne decide if there's a new direction they can share.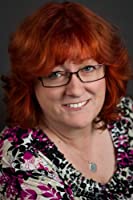 Stella Shaw is a pen name of the best-selling author of MM romance, Clare London. Stella's series of Rent Boy romances, Love at the Haven, launched in January 2021.
Join Stella's newsletter  or find her on Facebook. Catch up with her on on Goodreads, Bookbub, and Instagram.
Clare took the pen name London from the city where she lives, loves, and writes. A lone, brave female in a frenetic, testosterone-fuelled family home, she juggles her writing with the weekly wash, waiting for the far distant day when she can afford to give up her day job as an accountant. She's written in many genres and across many settings, with novels and short stories published both online and in print. She says she likes variety in her writing while friends say she's just fickle, but as long as both theories spawn good fiction, she's happy. Most of her work features male/male romance and drama with a healthy serving of physical passion, as she enjoys both reading and writing about strong, sympathetic and sexy characters.
All the details and free fiction are available at her website. Stay connected on Facebook, Twitter, Goodreads, and BookBub.