A Taste of Eastern Europe
January 18, 2023 | Author Friend Promo, Cooking
From Stella May
Borscht is the most famous Ukrainian dish. It is kind of a sour soup common for Eastern Europe. It is low on calories, full of vitamins and minerals, and can be served hot or cold. And you can keep it in your refrigerator for several days. The flavor will only improve. Serve crusty rye bread and butter to complete a terrific dinner or lunch.
There are literally hundreds of different recipes for borscht. Here is my family's favorite version. I hope you like it too.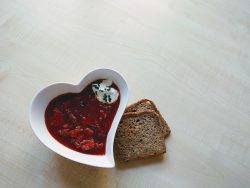 BORSCHT
1 medium carrot, thinly sliced
1 bell pepper, thinly sliced (optional)
2 medium potatoes, cut into small cubes
1 celery stalk, diced (optional)
1 can diced tomatoes, drained
5 cups low-sodium chicken broth or vegetable stock
3 bay leaves
2 tbsp. fresh dill, minced, or 1 tsp. dried
2 medium beets, washed, peeled and shredded
1 small head cabbage, thinly sliced
salt/ pepper to taste
dill for serving
sour cream for serving
Arrange the ingredients listed above through the fresh dill into a large pot and bring to a boil.
Reduce the heat, add beets and cabbage. Let simmer until the vegetables are tender. Stir occasionally.
When the soup is almost done, add salt and pepper.
Serve with additional dill and sour cream.
Enjoy!
Here is a little from my latest time travel romance for your reading pleasure.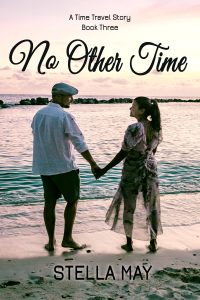 The only way to save their future is risk a journey back to her past.
Time is running out. The message rings in Abby Coleman's head as clear as the chime of the grandfather clock, her time portal on Amelia Island. Her instincts scream that she must move. Act. But where? And why?
Through she leaped forward a century in time to live an independent life, she reluctantly admits she needs Alex, the insufferable thorn in her side who had the audacity to make her hope. Dream. Yearn.
Alex is through waiting for Abby to come to her senses. And to his complete surprise, the maddening, beautiful woman admits she loves him. Yet to his everlasting frustration, she refuses to marry until she solves her mystery.
In a blinding flash of light, the portal spits out a desperate, heavily pregnant Nika, and the reason becomes all too clear. With Abby missing from her own time, Eli stands accused of her murder. The only way to clear his name is for Abby to go where Alex can't follow—back through the portal. And one passionate night together may be all they'll ever have.
Stella May is the penname for Marina Sardarova who has a fascinating history you should read on her website.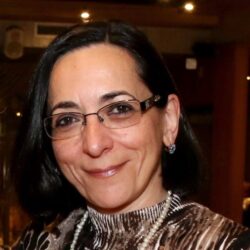 Stella writes fantasy romance as well as time travel romance. She is the author of 'Till Time Do Us Part, Book 1 in her Upon a Time series, and the stand-alone book Rhapsody in Dreams. Love and family are two cornerstones of her stories and life. Stella's books are available in e-book and paperback through all major vendors.
When not writing, Stella enjoys classical music, reading, and long walks along the ocean with her husband. She lives in Jacksonville, Florida with her husband Leo of 25 years and their son George. They are her two best friends and are all partners in their family business.
Follow Stella on her website and blog. Stay connected on Facebook, Twitter, and Pinterest.
Leave a Reply