More on Clare London
September 17, 2008 | Friends
For those of you who have an interest in m/m fiction, Clare London is one of the finest authors you'll ever read. Here's the cover from GOLD WARRIOR and a snippet to tease you;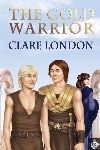 THE GOLD WARRIOR
Maen is a Gold Warrior, a defender of Aza City, a world controlled by the Queen and her womankind where the best of men are maintained for the military and the women's pleasure. A favorite of his imperious Mistress and a leader among his men, Maen is too cautious to seek casual sexual satisfaction and so stays alone, taking his comfort in ensuring a stable and controlled world. That world is thrown into disarray by Dax, a bold and challenging new Bronze soldier who excites Maen with his fierce hero worship and leads them to a forbidden affair. They find themselves thrown together in a dangerous and hostile environment without the support of the City and far away from their loyalties, and Maen finds himself risking everything for Dax – his position; his loyalties; and eventually, his life.
What the Reviewers Say:
Coffee Time Romance:
More than just a romantic tale, The Gold Warrior is an incredibly layered, well-rounded story of an almost communistic society and the indomitable human spirit within its illusion of order and perfection. Clare London writes these characters with sensitivity, understanding and vision. I cannot wait for the follow-up book to dive back into this story.
Rainbow-Reviews:
The Gold Warrior juggles a lot of issues, but handled it beautifully. She paints wonderful flawed characters and a vivid image of their world. If you have plenty of time set aside (because this story sucks you in and holds you fast), The Gold Warrior makes an excellent read!
Boys Next Door
I've always loved London's writing, but this just makes me love it even more. It's one of those books that when I finished it, I was pissed that I was going to have to wait for the next book to discover what happens to the other characters.
Buy Gold Warrior at Dreamspinner Press.
Here are three more books by Clare London to check out;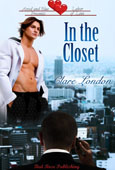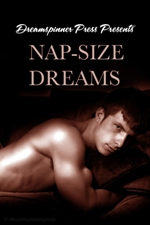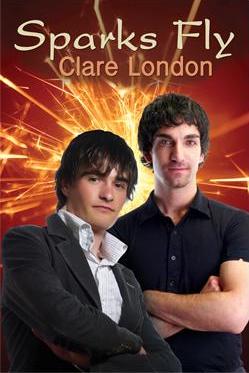 I'll be back Friday. Until then…
Happy Reading!
Sloane Taylor
Sweet as Honey…Hotter than Hell
3 Responses to "More on Clare London"
Clare London Says:


Hi Sloane, what a lovely testimonial you've given me! And you've chosen some of my loveliest covers to display *lol*. Aren't we lucky, to see such great artwork for our flights of fantasy?! I'm really excited and grateful every time I see one of my books on screen.

Great blog and blog-mistress – I love dropping in!
*hugs*

On September 17th, 2008 at 5:50 pm
Ginger Says:


Hi Clare and Sloane,
I enjoyed my trip here, reading more about Clare and discovering that I'm even a worse cook than I imagined. Here's my recipe for fried chicken:

1. Exit kitchen door with keys in hand and enter car.
2. Turn ignition.
3. Drive 8.5 miles to KFC Drive thru.
4. Place order
5. Receive order and return home
6. Toss a few paper plates on the table with some extra napkins, grab a few 'real spoons' for the potatoes and gravy and vegetable, and yell, "Dinner's Ready!"

*smile*
Ginger

On September 18th, 2008 at 10:06 am
Sloane Says:


Ginger this is a TERRIFIC recipe! One I'll have to be sure to "prepare" montly. lol.

Thanks for brightening my day,
Sloane

On September 18th, 2008 at 10:17 am