Shorts by Clare London
September 19, 2008 | Friends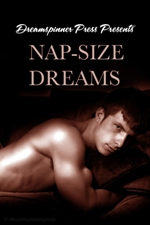 COME TOGETHER
Will Anders and Mitch Matheson's relationship had settled into a comfortable routine until Mitch decides to spice it up with "Twenty Tips to Hotter Sex." The chapter on concurrent orgasm seems destined to change their relationship. The only question is – will it make it better or destroy it? NC17 Dream Spinner Press.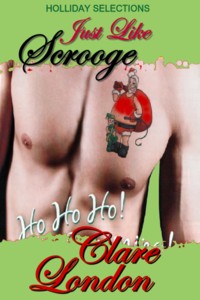 JUST LIKE SCROOGE
Last Christmas was a romantic disaster for Ben. But will the ghosts of Christmas past spoil his chance of a future with Jacob or will his dreams persuade him otherwise? PG13 Eternal Press
TIME OUT
What do you get the man that has everything? Marc D'Angelo knows exactly what his rich and famous lover needs: a chance to get away from it all, a chance to be a normal couple and enjoy being in love. All that remains is to see how Oliver Carrington reacts to his anniversary gift. NC17
Dream Spinner Press.
GHOST OF CHRISTMAS YET TO COME
"It's the most horrible time of the year." Isn't that the way the song goes? Dan has let years of pain, indecision and upset get to his head, and now he's managing to drive off his lover, Aaron. But one dream helps Dan find the right road to happiness. NC17
Dream Spinner Press.
SECRET SANTA
Seb and Jamie argue over everything, even Christmas supper. But when they both receive an unsuitable Secret Santa present, it helps cook up something rather more exciting between them! NC17 Eternal Press.
I'll be back next week to Fan the Flame. Until then…
Happy Writing,
Sloane Taylor
Sweet as Honey…Hotter than Hell