Hot Sex with Melissa
December 14, 2008 | Friends
Hi Everyone, my name is Melissa Bradley and I am here to par TEE on the final day of celebrations with my good friend Sloane. Happy Birthday, girl!! Thanks for letting me spend this wonderful December Sunday with you.
For those of you who are not familiar with me, let me tell you all a little bit about myself. I am from the south side of Chicago and a rabid Bears fan. I come from a storytelling family and grew up listening to tales spun by my dad, grandpa and Uncle Moose (his real name was Donald, but no one ever called him that), of giants, goblins and other assorted creatures. My family also loves, loves, loves books of any kind and Library Night was a big part of my childhood. We would walk up to the local branch of the Chicago Public Library and wander around, practically closing the place, picking out as many books as we could carry and then head home to start reading til bedtime.
I realized my dream of being a published author this year with my story, MICHAEL'S KEEPER. It was selected as a winner in the Amber Heat Wave contest over at Amber Quill Press. Since then I have published two more stories, DREAM ON and LOVE HAIGHT, with more on the way for next year.
In honor of Sloane's birthday and mine (it's tomorrow), I am going to give away a present, a free pdf download of one of my stories, your choice. I want you to go HERE, read the LOVE HAIGHT excerpt and email me at melbwrites@gmail.com with the answer to the following question…What flavor sundae does Joe compare Lily to? Please put BIRTHDAY CONTEST in the subject line. I will take entries until 10:00PM Central Time tonight and then post the winner here on the blog.
Now to help you get started on thinking about which story you would pick if you won, here's a little bit about each of my three books.
LOVE HAIGHT
Amber Quill Press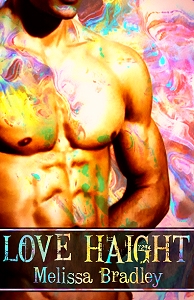 It is 1967 and the Summer of Love has just begun to light up San Francisco's Haight-Ashbury. Lily Roberts, a Vietnam nurse, has come here to lose herself in the psychedelic scene and forget the horrors of war. For Joe Sullivan, a rocker on the rise, the vibrant atmosphere is the perfect place to launch his band to the heights of success.
Ever since Lily's return from Southeast Asia, she's been disconnected, angry and plagued by nightmares. She attempts to forget everything through parties, drugs and alcohol. Her heated encounter with Joe scares her. He reawakens things deep inside she thought were long dead, but she's afraid to reach out, to trust in these feelings.
For Joe, his band is on the brink of stardom and the last thing he needs is a relationship, yet Lily has gotten under his skin and into his heart. He can't let her go, but she's on a self-destructive path he may not be able to save her from…
For the steamy excerpt and the contest answer go HERE.
~~~~~~~~~~~~~~~~~~~~~~~~~~~~~~~~~~~~~~~~~
DREAM ON
Amber Quill Press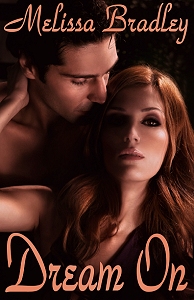 Nina is having a disastrous fortieth birthday. She overslept, was late for work and managed to get herself pulled over by the hottest young cop she'd ever laid eyes on. The last thing she expects is to cross paths with Officer Alex Torres again.
That evening at an Aerosmith concert, the sparks fly, plunging Nina and Alex into a blazing night of passion neither can forget or give up. To Nina's surprise, the two forge a relationship that will change everything. But age isn't the only hurdle they face. Friends, family and career threaten to tear them apart.
For a sizzling excerpt click HERE
~~~~~~~~~~~~~~~~~~~~~~~~~~~~~~~~~~~~~~~~~
MICHAEL'S KEEPER
Amber Quill Press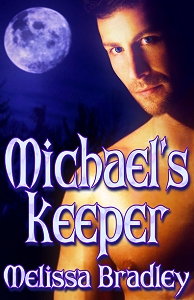 Ryanne Night-Walker is a paranormal investigator dealing with everything from ghosts and curses to poltergeists and hexes. She's also the Crossroads Gatekeeper, charged with protecting humanity from all demonic activity. The last thing she expects when the handsome stranger walks into her office is a firestorm of sex and magic that changes her reality forever. Michael St. John, alpha werewolf, is desperate to save his pack from destruction at the hands of a demon and the Crossroads Gatekeeper is his only hope. He never anticipated she would also be his mate.
Their relationship can never be. As Gatekeeper, Ryanne is forbidden to love. Nothing must come before the good of humanity in the eyes of the Celestial Council. They must defy the power of Heaven itself to save Michael's wolves and remain together.
A red hot excerpt can be found HERE.
~~~~~~~~~~~~~~~~~~~~~~~~~~~~~~~~~~~~~~~~
Thank you all for reading and celebrating Sloane's birthday with me. Remember for the contest click on the link in LOVE HAIGHT and read the excerpt. Then email me at melbwrites@gmail.com with the words BIRTHDAY CONTEST in the subject and tell me what flavor sundae Joe compares Lily to for your chance to win a free pdf download of your choice of one of my stories.
I love hearing from people so feel free to visit me at http://myspace.com/melbwrites
Have a wonderful and peace-filled holiday season. Take care, Everyone. And thank you, Sloane, for allowing me to participate and help you celebrate. I'd love to do this again sometime.
Melissa Bradley
http://myspace.com/melbwrites
LOVE HAIGHT
DREAM ON
MICHAEL'S KEEPER
11 Responses to "Hot Sex with Melissa"