Live with Clare London
April 19, 2010 | Friends
This week we feature multi-published Clare London, an awesome writer you'll want to read over and over again.
Clare's forte is M/M. Here's her bio which explains why:
Clare took the pen name London from the city where she lives, loves, and writes. A lone, brave female in a frenetic, testosterone-fueled family home, she juggles her writing with the weekly wash and waiting for the far distant day when she can afford to give up her day job as an accountant. She's written in many genres and across many settings, with novels and short stories published both online and in print. She says she likes variety in her writing while friends say she's just fickle, but as long as both theories spawn good fiction, she's happy. Most of her work features male/male romance and drama with a healthy serving of physical passion, as she enjoys both reading and writing about strong, sympathetic and sexy characters.
Clare currently has several novels sulking at that tricky chapter 3 stage and plenty of other projects in mind . . . she just has to find out where she left them in her frenetic, all-male family home.
All the details and free fiction are available at her website. Visit her today and say hello! For more info on Clare and other talented authors, check out her blog.
Clare's work has won many awards with the most recent being from Love Romances Cafe for Best GLBT Author and Best Contemporary Book: True Colors.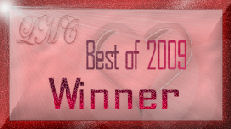 Also The Rainbow Awards on Elisa Rolle's blog, TRUE COLORS was nominated as one of the Jury's Choice. It didn't win, but it's a lovely button. 🙂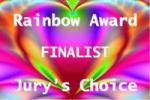 Now it's time to show you what all the praise is about.
TRUE COLORS
Clare London
Dreamspinner Press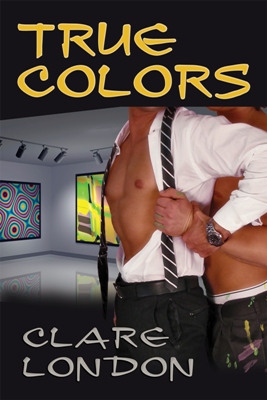 BLURB:
From the very first, Zeke Roswell and Miles Winter are like oil and water. After a tragic fire claimed his brother's life, Zeke's personal and professional life spiraled out of control, and now he has no choice but to sell his gallery to cover his debts. Enter successful entrepreneur Miles, who buys it and plans to make a commercial success out of Zeke's failure.
Their initial hostility stands no chance against the strong passion that ambushes them. Zeke's talent and lust for life intoxicate Miles, and Zeke finds Miles's self-assurance and determination equally fascinating. But it's not until an unsolved mystery of violence and stolen sketches threatens to sabotage any chance at happiness that Miles and Zeke realize they have a chance at all.
EXCERPT:
Miles didn't know what made him start on up the stairs without calling or knocking.
When he reached the top, he looked across the landing, searching for Zeke. The door to the studio was wide open and he could see inside. There was a table set up in there now, and a couple of display stands, though there were no pictures or plans in view. The overhead light was off, and the only light in the room was from a thick church candle, anchored on a china plate and balanced rather precariously on the edge of the table. There were two coffee mugs there as well, and another empty plate.
Miles took a tentative step forward and peered further in. Over by the window, he saw Zeke with his back to him, one arm braced against the wall, facing out toward the city view. His body was silhouetted against the darkening sky outside by the single, flickering flame of the candle. His hair was tied back this evening, a short but vivid trail of dark curls against a white T-shirt that was too short, as usual; it rode up around his midriff. He wore those damned sweat shorts, though probably another pair, but the same style. Miles stared at the gap of fresh skin between shirt and shorts; followed the lines of muscles down the back of Zeke's thighs; gazed at the slight glimmer of sweat in the hollow behind his knees, as it caught what little light there was.
His heartbeat stuttered and re-settled to its regular rhythm.
Almost immediately afterward, he noticed the other pair of legs. Another person stood in front of Zeke, largely hidden by him. The four limbs were closely pressed together and there was the shadow of fingertips at Zeke's waist. Miles realized the other person must be extremely close, because he couldn't see a separate face, couldn't see easily which arm might be which.
With a wash of cold shock, he also realized how stupid he was, for the pair of them were obviously kissing. Zeke's head dipped against the girl's and her other hand gripped softly behind his neck, tangling into his hair, tugging him further against her. Miles saw the muscles of Zeke's shoulders tensing as he pressed her body up against the wall more tightly, pushing his chest against her, his mouth so obviously working on hers.
Miles heard a soft gasp; a moan swallowed by another eager mouth.
Zeke's free arm was hugged in front of his body, the hand hidden from view. The girl's legs were parted against his hips. Miles imagined him flipping open the button of her jeans; he had visions of Zeke sliding his long, supple fingers down into her clothes; of touching her curls; of stroking parts that were hot and sweaty, and sensitive to every finger's touch….
His shock became even colder as he watched the hand on Zeke's waist slip down to his ass, and squeeze him confidently through the sweat fabric. Miles saw the muscles of Zeke's shoulders shiver with pleasure, and his back arch under the touch. But there was something about the darkly tanned skin of the companion's bare arm, seen clearly for the first time—something that jarred. There were strong tendons stretching to grasp at Zeke's body, and soft hairs glinting in the evening glow.
It was a masculine hand; a young man's hand. Miles had assumed it was a girl, but it was male.
He knew he had to leave. He had invaded Zeke's privacy. Carter had tried to tell him Zeke was busy; he just hadn't realized with what. He felt sick, and wondered briefly why a genuine error should make him feel so unstable. He wasn't aware of making any noise as he turned to go back downstairs, but out of the corner of his eye he saw the figures straighten up and turn in his direction.
"Miles?" It was Zeke's voice. Miles cursed every God he'd ever read about, and paused, his hand on the doorframe.
"Hold up, Miles. We're just finished here, you know? Marco's just going. Aren't you, man?"
Miles stood, transfixed, staring at somewhere between the stairwell and the floor, as he heard the disgruntled mumbles from Zeke's companion, and Zeke's own careless laugh. "Not now, Marc baby. Yeah, I know. But first it was Carter calling, and now it's my boss. I don't have the time tonight. I'll call you. Come on, man…."
Some rustling clothes; Miles heard a zipper being wrenched up. There was a jolt to his elbow, and a young, dark-haired man pushed past him, none too gently. Miles had the brief impression of a scowling, Mediterranean-cast face, and a body that obviously worked out; then Marco was gone, lumbering down the stairs in a rather unattractive sulk.
"Christ, don't you ever knock?" growled Zeke. He came to stand next to Miles with a wry smile on his face. His cheeks were flushed; his lips plump and moist. "Guess that was useful for me, though. He's a little too clingy for my liking."
"I interrupted you… both. I'm sorry. I thought with Carter gone, you were free."
"You met Carter?" Zeke looked at Miles with interest. "Good. I told him some stuff about you. Probably best he sees you for real, or I may be blackening your name needlessly, eh?" He laughed, easily enough.
Miles leaned a little away from him. He hated him, briefly, suddenly, and had never known such a reaction in himself. How could Zeke be so cool after such embarrassment? How could he just abandon the sensual anticipation of that make-out session, and dismiss his lover so swiftly? How could he chat so calmly to Miles about other people entirely; how could he laugh as if nothing had happened there? Miles wished he could wipe his own embarrassment from his mind—the strange, churning feelings inside his stomach that he was sure were showing on his face. He'd never known such discomfort.
Nor had he ever felt such desire. A desire that wracked his gut, demanding that he be where that young man had been, just moments before: wrapped around Zeke Roswell, with Zeke's tongue in his mouth, and Zeke's hand down the front of his pants.
~~~~~~~~~~~~~~~~~~~~~~~~~~~~~~
A GOOD NEIGHBOR
Clare London
Amber Quill Press-Amber Allure
ISBN-13: 978-1-60272-574-4
Gay / Contemporary / Romantic Comedy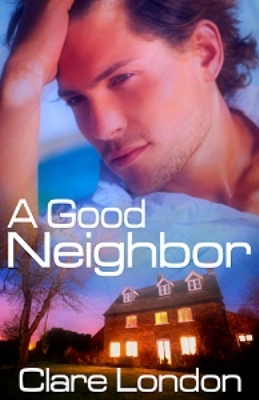 BLURB:
Dylan admits it himself, he's a relentlessly single man in a small town, consoled only by being a good teacher and a devoted nephew to his Great-Aunts.
When the Aunts take a hand in matchmaking him with Josie, the girl along the street, Dylan doesn't tell them what kind of soul-mate he's really looking for – and the fact that he's already found the man in question, Josie's brother Neal. But a secret affair can't go on for ever, can it? Finally faced with a heart-wrenching decision, when his chance at love seems to be moving even farther out of his reach, maybe it's time for Dylan to own up to what he wants – and what kind of man he really is.
EXCERPT:
The door opened abruptly. For a few seconds, I just stared. My heart was hammering, fierce as anything. But the smile that greeted me was broad and mischievous and full of a welcoming love for life. It was also very familiar. Dark, strong features. With a mental nod to the Aunts, I stepped inside. My sight began to adjust to the change, the hallway furniture throwing elongated shadows across the pale, waning sunlight, and then the front door slammed behind me as if cutting me off from the life outside…
And I was plunged into another one.
I never had a chance to speak. The bouquet was snatched from my hands and flung onto the low table by the door. I was pushed back against the wall and a hard, flat chest pressed against mine, hot breath panting in my ear, broad hands reaching to push my jacket off my shoulders. Strong hands. Impatient.
"Fuck." The voice was harsh and masculine. A man's face brushed against mine, the jawline rough with a half-day's stubble, the eyes gazing hungrily at me. "You're early! I thought we said tomorrow."
I laughed aloud, partly from protest, partly from the sheer joy of the touch. He was a few inches taller than I was, his body stocky, his shoulders broad. As he opened his arms to wrap them around me, the faded fabric of his shirt stretched tight across his chest, accentuating the sinewy planes of his torso.
"The Aunts insisted I come over today. I didn't know when you were planning to arrive. If you were. Look, I can go…"
"Don't you fucking dare!" he snapped, but his eyes were dancing with pleasure, not anger. The hallway smelled of furniture polish and the lingering aroma of warm toast. Up close, I could also smell strong coffee on his breath, but then he always drank too much of it, a symptom of his commitment to ridiculously long hours of writing and traveling. His face nuzzled into my neck, his skin warm, his thick curls uncombed and brushing his shoulders, just the way I liked it. I ran my fingers into it, tangling tightly, tugging back his head. Hard, just the way he liked it.
"Neal." I groaned. His neck was taut, the Adam's apple flexing as he swallowed. My lips tingled with the need to kiss it—to kiss him. "Thank God you're here."
He shook himself free of my grip, though I'd never intended it to hold him back. "Idiot. Of course I'm here." He laughed raggedly, perhaps still impatient with me. He was panting slightly and couldn't seem to keep his hands off me, grabbing, stroking, tugging at the soft fabric of my single decent shirt. A button slipped open and his fingers slid in against my bare skin, catching one of the swollen nubs of my nipples underneath and twisting it. It was painful—it was impossibly exciting. "Every damned month, right?" His voice was low and hoarse, even though we couldn't be overheard. "If it's humanly possible—wherever the hell I am—I'll get here. I don't want to miss it. Miss this. You know I don't."
That wasn't entirely true. I hoped and I prayed—but I never really knew. And, God help me, I certainly never expected. But did I want to discuss that now? My fingers clumsy with excitement, I helped him open the remaining buttons of my shirt and I shrugged out of it. He took a shaky step back, one of his hands still gripping my wrist. His wild gaze sent goose bumps across my flesh. When he licked his lips, my whole skin shivered with anticipation.
"Dylan." His eyes widened with eagerness. "Look at you. Christ."
I started to laugh from nervousness and I swallowed it quickly. "You're the idiot. I'm not… Well, I haven't been to the gym much this month, you know…"
He laughed and let go of me. I watched him peel his shirt up over his head, my gaze fixed on the tensing muscles of his stomach. He was well toned for a man whose job was usually associated with long hours at a computer screen. The broad shoulders ran into a slender, wiry body. Plenty of strength there, I knew, the result of his hectic lifestyle and his personal enthusiasm in following a story physically as well as literally, taking him to all parts of the world. Dammit, he didn't need a budget gym membership like some of us.
"Dylan," he whispered. He was smiling, watching me watching him. He lifted a hand to his chest, teasing at one of his nipples, and I heard him suck in a short, fierce breath. I shuddered, instinct taking control of me. Dark hairs dusted across the skin of his pecs, then ran in a trail all the way down the center of his torso to his navel. And below. The skin was slightly tanned but there was a stretch of pale skin just showing under the waistband of his sweats. Long legs and strong feet, bare feet. I knew there'd be nothing else on under the sweats, and I was suddenly breathless.
~~~~~~~~~~~~~~~~~~~~~~~~~~~~~~
I'll be back tomorrow with more from Clare. Until then…
Happy Writing!
Sloane Taylor
Sweet as Honey…Hotter than Hell
5 Responses to "Live with Clare London"