Ooh La La
May 7, 2010 | reviews
Great reviews continue to pour in! Please forgive my unabashed glee, but I had to share. Here are the latest two. I am grateful to Starla and Emily for their wonderful reviews and ratings.
FRENCH DELIGHTS
Sloane Taylor
Aspen Mountain Press
ISBN: 978-1-60168-287-1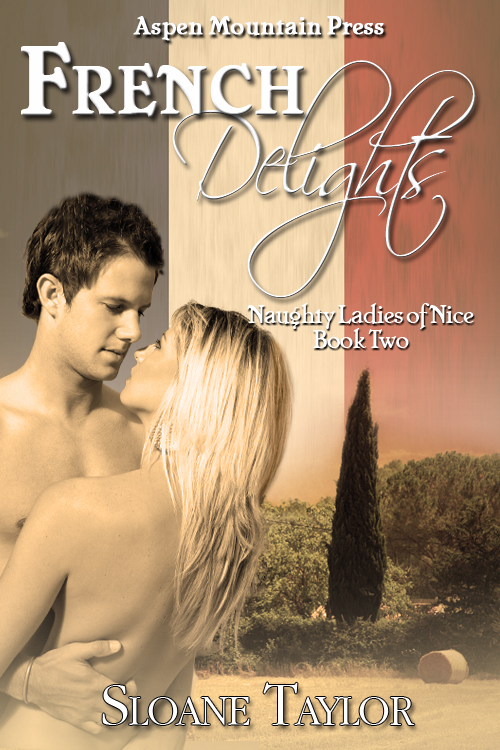 From GOT EROTIC ROMANCE?
Rating: 4 DIAMONDS
Heat Level: Erotic
Other: self-play, oral play
How many of us have fantasized about some hot man we've seen? Okay, maybe you are reluctant to admit it, but it happens. Lisette Hugo was on vacation in Nice, France and had the most gorgeous gardener working outside her rented cottage daily. He seemed to purposely try to get her attention more and more, so how could she resist watching him, fantasizing about him? And Paul, the gardener/owner of the cottage, did his own share of dreaming about the beautiful woman who watched him. Their mutual attraction was like a time-bomb waiting to explode…and, oh wow, it did.
Not only does the author create a wonderfully hot little story, but also develops a plot line that had shows how the two characters need each other's help in different ways. The book, the second in her Naughty Ladies of Nice series, is an enjoyable read. You also might want to check out the first book, French Tart.
Reviewer: Starla Kaye
You can read the full review HERE.
From SENSUAL READS
Sensuality Rating: Sultry
Star Rating: 3.5 STARS
French Delights is the second in the Naughty Ladies of Nice series by Sloane Taylor. The reader is immediately dropped into Lisette's world fantasizing over the seductive gardener who equally desires the woman who so intently watches his every move. French Delights was like taking a mini vacation for a couple hours of the day.
Reviewer: Emily
You can read the complete review HERE.
Next week we have the amazing Lizzie T. Leaf as our guest author. Come back and hear more about this terrific author. Until then…
Happy Writing!
Sloane Taylor
Sweet as Honey…Hotter than Hell
2 Responses to "Ooh La La"
MC Halliday Says:


All of your writing, Sloane, deserves four diamonds and no less! I would expect all your tales to rate a min of 4 and top at 5 as they are luscious, sexual adventures that transport a reader to new heights. WOW

On May 9th, 2010 at 8:03 pm
Sloane Says:


Thanks, MC!!! I sure hope the reviewers have your opinion of my work. 🙂

On May 10th, 2010 at 2:35 pm