MISS DIRECTIONS
April 12, 2023 | Author Friend Promo
from C.D. Hersh
My husband and writing partner discussed the building of a cabinet pantry. We spent the better part of an afternoon talking about the size and construction of the pantry to make sure it was exactly like I wanted it. Afterwards, he went to Home Depot to get the lumber.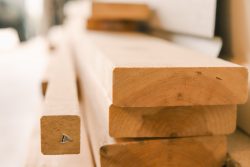 While holding the front door open so he could carry the lumber in I noticed the first piece was shorter than I thought it should be. When I commented he answered as he went back out the door saying, "Didn't you want it counter height?"
No, I thought as I closed the door behind him. I didn't. Didn't he remember what we'd discussed? I peeked through the side window curtain anxiously wondering what he'd bring in next.
The next piece was short too, and I became concerned. He laid the second piece on the floor next to the first and my angst jumped. They were definitely the wrong size. Had he cut all the pieces wrong? I awaited the next piece, hoping it wasn't going to be short too.
The third piece came in and I gave a sigh of relief. It looked like the right length. Then fourth and final piece came in and I could envision the size of the cabinet we had discussed.
"You scared me," I said. "I thought you'd cut it wrong."
He laughed and replied, "The other two pieces are the top and the bottom."
My husband had purposely led me on, leaving me with a new question each time he brought in a piece of lumber.
As writers it is our job to lead our readers on, posing new story questions that will make them want to turn the pages. Each scene and each chapter should leave your reader with new questions about the plot you are constructing, the reasons your characters are acting and reacting, and how they are going to resolve their conflicts.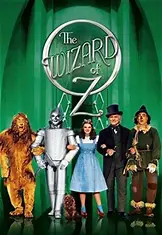 For example, in The Wizard of Oz, the overarching story question is will Dorothy ever get home? But along her journey in Oz a number of other questions pop up like:
What is going happen to her because her house fell on the Wicked Witch of the East and killed her?
Are the characters she meets along the way going to be friends or foes?
How do Scarecrow, the Cowardly Lion and the Tin Man figure in the story?
Will the Cowardly Lion sleep forever in the poppy field because his companions couldn't carry him out in time?
Who is the Wizard …really?
How will the Wizard grant their wishes? Or can he even do that?
Will the Wicked Witch of the West get Dorothy before Dorothy and her companions get the witch, and thus secure Dorothy's way home, a heart for Tin Man, a brain for Scarecrow, and courage for The Cowardly Lion?
When the Wizard's hot air balloon leaves without Dorothy is she going to be stuck in Oz forever?
Each one of these questions moves the story forward, posing new problems that the characters must solve in order to reach their final goals—going home, getting a heart, a brain, and courage. A story with only one question is a simple story that will not hold readers' interest for 300 or more pages. Baum answers his story questions fairly quickly after he has posed them, but it's not necessary, nor desirable to do so, in today's stories. We want our readers to keep turning those pages to find those answers.
But beware one thing—the questions you pose must be answered before the book ends. There is nothing more frustrating to a reader than to finish a book and discover you, the writer, have left out an important answer to a burning question you posed.
I forgave my husband his little joke, but only because he got the pieces right and made me a beautiful cabinet. Make sure you do the same thing for your readers.
Hope you enjoyed a little look into our lives as writers and learned something as well.
Here is a little about our series that is to be five books with the first four already out on Amazon.
TITLE: The Turning Stone Chronicles
GENRE: Urban fantasy, Paranormal, Romance
HEAT LEVEL: Sensual
Three ancient Celtic families. A magical Bloodstone that enables the wearers to shape shift. A charge to use the stone's power to benefit mankind, and a battle, that is going on even today, to control the world. Can the Secret Society of shape shifters called the Turning Stone Society heal itself and bring peace to our world?
Find out in The Series The Turning Stone Chronicles
Book one of the chronicles titled "The Promised One" available on Amazon

In the wrong hands, the Turning Stone ring is a powerful weapon for evil. So, when homicide detective Alexi Jordan discovers her secret society mentor has been murdered and his magic ring stolen, she is forced to use her shape-shifting powers to catch the killer. By doing so, she risks the two most important things in her life—her badge and the man she loves.
Rhys Temple always knew his fiery cop partner and would-be-girlfriend, Alexi Jordan, had a few secrets. He considers that part of her charm. But when she changes into a man, he doesn't find that as charming. He'll keep her secret to keep her safe, but he's not certain he can keep up a relationship—professional or personal.
Danny Shaw needs cash for the elaborate wedding his fiancée has planned, so he goes on a mugging spree. But when he kills a member of the secret society of Turning Stones and steals a magic ring that gives him the power to shape shift, Shaw gets more than he bargained for.
Book two of The Turning Stone Chronicles titled "Blood Brothers" available on Amazon.

When Delaney Ramsey is enlisted to help train two of the most powerful shape shifters the Turning Stone Society has seen in thousands of years, she suspects one of them is responsible for the disappearance of her daughter. To complicate matters, the man has a secret that could destroy them all. Bound by honor to protect the suspect, Delaney must prove his guilt without losing her life to his terrible powers or revealing to the police captain she's falling for that she's a shape shifter with more than one agenda.
The minute Captain Williams lays eyes on Delaney Ramsey, he knows she's trouble. Uncooperative, secretive, and sexy, he can't get her out of his mind. When he discovers she has a personal agenda for sifting through all the criminal records in his precinct, and secretly investigating his best detective, he can't let her out of his sight. He must find out what she's looking for before she does something illegal. If she steps over the line, he's not certain he can look the other way for the sake of love.
Book three of The Turning Stone Chronicles titled "Son of the Moonless Night" currently available on Amazon.

Owen Todd Jordan Riley has a secret. He's a shape shifter who has been hunting and killing his own kind. To him the only good shifter is a dead shifter. Revenge for the death of a friend motivates him, and nothing stands in his way . . . except Katrina Romanovski, the woman he is falling in love with.
Deputy coroner Katrina Romanovski has a secret, too. She hunts and kills paranormal beings like Owen. At least she did. When she rescues Owen from an attack by a werebear she is thrust back into the world she thought she'd left. Determined to find out what Owen knows about the bear, she begins a relationship meant to collect information. What she gets is something quite different love with a man she suspects of murder. Can she reconcile his deception and murderous revenge spree and find a way to redeem him? Or will she condemn him for the same things she has done and walk away from love?
Book four of The Turning Stone Chronicles titled "The Mercenary & the Shifters" available on Amazon.

A desperate call from an ex-military buddy lands a mercenary soldier in the middle of a double kidnapping, caught in an ancient shape shifter war, and ensnared between two female shape shifters after the same thing … him.
Putting words and stories on paper is second nature to the husband and wife co-authors whose pen name is C.D. Hersh. They've written separately since they were teenagers and discovered their unique, collaborative abilities in the mid-90s while co-authoring a number of dramas, six which have been produced in Ohio, where they live. Their interactive Christmas production had five seasonal runs in their hometown and has been sold in Virginia, California, and Ohio. As high school sweethearts, Catherine and Donald believe in true love and happily ever after. Which is why they write it!
The first four books of their paranormal romance series entitled
The Turning Stone Chronicles Series page are available on Amazon. Their standalone novella, Can't Stop The Music, is in the Soul Mate Tree collection with twelve other authors from various genres.
When they aren't collaborating on a book, they enjoy reading; singing; theatre and drama; traveling; remodeling houses (Donald has remodeled something in every home they've owned); and antiquing. Catherine, who loves gardening, has recently drawn Donald into her world as a day laborer. Catherine is an award-winning gardener — you can see some of her garden on their website.
They are looking forward to many years of co-authoring and book sales, and a lifetime of happily-ever-after endings on the page and in real life.
You can see excerpts of their books, connect with, and follow C.D. Hersh at:
3 Responses to "MISS DIRECTIONS"
端午 Says:


Iblog often and I ssriously apprfeciate youir information. This great
article has reqlly peaked my interest. I'm ging too book mark your site andd keep checking for new detailks about once per week.
I opted iin for yojr RSS fesd aas well.

On May 15th, 2023 at 2:18 am
Businessjni Says:


handwritten by the author.

On May 21st, 2023 at 5:02 am
Константин Says:


Большое спасибо за полезную информацию helpgov.ru

On June 4th, 2023 at 11:06 am
Leave a Reply