Archive for the 'Uncategorized' Category
June 3, 2010 | Uncategorized
This Sunday is the The Northern Illinois NMF Chapter's 17th Annual Marfan Syndrome Walk-a-thon.
The event starts at 11:00am to register and the walk begins at 11:30am.
Come on out to TY WARNER PARK in Westmont IL and join the fun.
This is a Memorial Walk in memory of those who have passed. Their names will be posted.
All funds raised will be donated to Pediatric Awareness and Education and Support.
Paramount Tall Club of Chicago will host the outing and Marfan raffle. The picnic will be paid for by the Northern Illinois Chapter.
Please let us know if you are able to attend so we order enough food and drink for everyone. R.S.V.P us at our voice mail number 630-415-0044 or e-mail us at: bklein01@sbcglobal.net
T-shirts for all who participate with a minimum donation of $25.00 or more. There will be door prizes and a raffle after registration.
If you are unable to attend, but would still like to make a donation for this important cause, simply print the form below, fill it in, and mail with your check to:
Bruce Klein
President Northern Illinois Marfan Chapter
1328 Court O
Hanover Park, IL 60133-5511
Pledge Sheet
Name_________________________________
Address_______________________________City,State_____
$Amount_____________
Fed. Tax I.D. 501c #52-1265361
We thank you for your support.
Bruce
Please consider any size contribution. This is truly a good cause. There are no salaried CEOs or staff dipping their fingers into the funds. ALL the money is used for Pediatric Awareness and Education and Support.
I'll be back tomorrow. Until then…
Happy Writing!
Sloane Taylor
Sweet as Honey…Hotter than Hell
January 27, 2010 | Uncategorized
The votes are counted and the winners are posted. You may recall last August Romance Book Scene reviewed CZECH MATE and awarded my work 5 Stars. This morning I'm doing back-springs around my office. My inbox had a message that of all the books Romance Book Scene reviewed in 2009, CZECH MATE was awarded second place in the Romantic Comedy category! My heartfelt THANKS for this terrific honor.
Here's the gorgeous icon at the top of their post.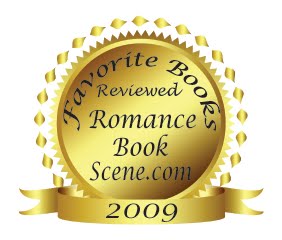 If you go HERE you can see a complete list of winners.
Just to refresh your memory. 🙂
CZECH MATE
Sloane Taylor
ISBN-13: 978-1-60272-522-5 (Electronic)
Amber Quill Press – Amber Heat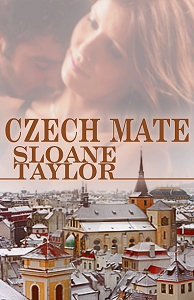 Here's a snippet from the terrific Romance Book Scene review;
Looking for a good book that will keep you laughing with a heroine who knows how to laugh at herself even when times are down, than Czech Mate is the choice for you. Lacey has a great bold, sense of humor and there were times when I out right laughed out loud through this book. The sex scenes are hot and the couple in the story are perfect for one another. This novella is a wonderful quick read.
You can read the complete review from Romance Book Scene here.
Again, Thank you, Romance Book Scene. I'm one ecstatic author!
I'll be back Monday when we feature a new release from fantastic author Sarah Grimm you won't want to miss. Until then…
Happy Writing!
Sloane Taylor
Sweet as Honey…Hotter than Hell
April 22, 2009 | Uncategorized
Love Romances and More has posted a fabulous new review for LONNIE HEATS UP and I couldn't be happier! Here's the short version;
LONNIE HEATS UP:
Magnificent Men of Munich Series
Publisher: Aspen Mountain Press
ISBN 978-1-60168-155-3
Contemporary Erotic Romance
E-book
Reviewed by Dawn

With wonderful tight writing, captivating characters and a story that sucks you in and doesn't let up until the last page, LONNIE HEATS UP has this reviewer running to grab the other two books TEDDI TURNS ON and FRANCINE ON FIRE. Ms. Taylor is an author that will be permanently on my "to buy list" from now on with her wonderful and witty writing that will leave you begging for more. I just hope I won't have to wait too long for the next installment of the Magnificent Men of Munich Series.
You can read the complete review at Love Romances and More.
Thank you!
Sloane Taylor
Sweet as Honey…Hotter than Hell
March 11, 2009 | Uncategorized
It's time to celebrate with a new Pam Champagne novel!
ALASKAN HEAT released yesterday from Samhain Publishing . If you're not familiar with the sexy suspense of Pam Champagne you really need to checkout her website and books. This fine author is phenominal at weaving a story that will have you panting for more.
Pam lives in on 25 rural acres in northwestern Maine with her husband, two Siamese cats and a black Lab. By day she works in Bangor, Maine as a legal secretary.
Other than writing, Pam enjoys the outdoors, hunting, fishing and just being outdoors. Each year she promises to maintain her perennials and a huge vegetable garden, but somehow they always manage to get away from her.
God blessed her with two beautiful children and two granddaughters.
Pam writes, hot romantic suspense novels and is currently branching into short stories and novellas.
PRESENTING
ALASKAN HEAT
by
PAM CHAMPAGNE
from
SAMHAIN PUBLISHING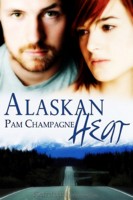 Blurb:

She'll make him finish what he started—if they live through the night.
Framed and on the run, FBI agent Joe "Hawk" Hawkins has only one chance to clear his name: hit the road for Eagle, Alaska. Things can't get much worse, until a woman from his past steps into his path. Sophie's a brilliant statistician, pissed off about their disastrous one-night stand—and offering him a deal.
This is Sophie's first field assignment, and the fact that it involves Hawk doesn't make it any easier. She's never forgotten or forgiven the night Hawk found his way to her bed and left her wanting more. Now she's on a double mission to make Hawk finish what he started, and get them both to Eagle alive.
The long Alaska Highway stretches before them, and long nights of sexual fireworks that rival the Northern Lights. Caution turns to trust, and then to a love neither of them bargained for.
With two rogue agents in hot pursuit, though, the end of the road may be closer than they think…
EXCERPT:
By the time Sophie turned into the dirt parking lot of a country general store claiming to have everything a person needed, from wedding gowns to worms, the temperature had risen to a mild seventy-five, or so read the old thermometer hanging on the loose clapboards. She peeled off her sweater and tossed it behind the seat.
"This is it?"
She controlled the urge to snap at Hawk. What reason did he have to sound so cranky? "What do you mean?"
He waved his hand toward the store. "You call this a store? I believe you said the place had everything. I can't believe this."
The accusation in his tone pissed her off. "What did you expect? A super Wal-Mart? We're approaching the Yukon Territories. There are no big cities." Disgusted, she climbed out, slammed the door and strode toward the store, not caring if he followed or not.
Hawk made it to the door before her and held it open. Like the gentleman he wasn't. Sophie breezed by without a glance and headed straight to the meat section. Having been in most of the stores on the highway, she wasn't surprised at the lack of good quality food. Today the hamburger looked fresh, as did the steak. The chicken and the package labeled pork chops looked questionable. They'd be eating beef for awhile.
Next she grabbed a bag of wilted spinach and a bunch of yellowed broccoli, shaking her head at what passed as fresh vegetables. Two loaves of bread added to her pile, and she was ready to check out.
Where the hell was Hawk? The man had been a thorn in her side since he woke this morning. Sophie found him looking at deodorant. "It's not as if you have a million choices. Pick one and let's get on the road."
Hawk frowned. "What's wrong with you?"
Huh? He was the one who got up on the wrong side of the bed. Then again… "I'm short of patience this morning."
"Tell me about it," he muttered. "I ordered a couple of Italians at the deli. They should be ready."
"Fine. Get them and let's get back on the road."
Hawk's smile warmed his eyes along with her insides. "I'm right behind you. I've got to get one more thing."
The young store clerk had almost finished ringing up her items when Hawk arrived with his deodorant, the sandwiches, a bag of chips and a bag of limp carrots with roots growing out of their entire length.
He handed the bag to the young kid. "For the bunny."
Sophie's skull near exploded. How dare he?
The clerk jumped right in. "You have rabbits? My family raises them…to eat. They taste like chicken, you know."
Hawk laughed. "We've just got one. Cute little thing. I might have to start looking at her as a meal."
Sophie dug her nails into his arm. "That's what you think."
"Ouch," Hawk said and moved out of her reach.
The clerk chuckled, bagged their items and nodded at Hawk. "You'd better watch it. Sounds like the little bunny means a lot to your lady."
"Yeah, we're both attached to Furry. She's so warm and cuddly. Why just last night—"
Sophie grabbed her bag. "I'll be in the truck."
She turned on heel and took a step. His voice stopped her cold. "Sophie? I don't have any money."
Breathing fire, Sophie stalked to the register haphazardly pulling money from her purse along the way. She slapped a handful of bills in Hawk's hand. "Here." The warm smile along with the twinkle in his eyes got her toes tingling, but she forced herself to turn back the way she'd come.
She never made it to the door. It wasn't the man dressed in the red and black plaid shirt and green wool pants peering at a bulletin board that raised the alarm. Neither was it the rancid body odor emanating from his person. Nor was it Hawk's picture on a wanted poster that freaked her out. The smelly Neanderthal sneaking covert looks between Hawk and his picture made her skin crawl.
How the hell had this happened? She refused to consider this was Stan's doing. That left Reed and Blair. They must have printed an official-looking FBI wanted poster. She noticed the number to call was not an FBI hotline, or at least not one she was familiar with. Was Hawk's image in every store between here and Alaska? A chill rattled down her spine. Had the poster been here when they'd come in. Surely, she'd have seen it. Were the two rogue agents lurking outside? Waiting for the opportunity to nab Hawk?
Even though Hawk's face was smooth and clean shaven in the photograph, he was easily recognizable. Those damn whiskey colored eyes.
Before Sophie could react, an overweight woman wearing a sweatshirt sporting a colorful tied fishing fly with the slogan Check your Fly showed up behind the guy. "Move it, Everett. I wanna fish today, not tomorrow."
Everett glanced in Sophie's direction. She pretended interest in the magazines precariously perched on an old, teetering steel rack. He dragged the woman to his side, his wide grin revealing toothless gums. Then he whispered loud enough for anyone within ten feet to hear, "Look at this, Mel!" His finger jabbed the poster. "FBI's offering a $20,000 reward for this dude." His voice rose with excitement. "And guess what? He's standing right over there." With all the finesse of an orangutan, he lifted an arm and pointed it at Hawk still chatting with the young kid behind the counter.
ALASKAN HEAT is a must read. Hawk and Sophie are my type of tough/tender characters. They face danger head on and know how to make good use of their bedroom time.
Be sure to Visit Pam's website to read excerpts from her other popular novels.
I'll be back next week. Until then…
Happy Writing!
Sloane Taylor
Sweet as Honey…Hotter than Hell
July 16, 2008 | Promotion, Uncategorized
That's right. Today, all day and long into the night over at Love Romances Cafe.
Join fifteen talented authors who write a variety of genres encompassing the entire heat range for gabbing, excerpts, prizes, and more.
I'll be there for a couple of hours hawking my wares. Hope to see you there.
Sloane Taylor
Sweet as Honey…Hotter than Hell
June 23, 2008 | Promotion, Uncategorized
Take a mountain vacation with Sloane Taylor, Rob Graham and Celina Summers from Aspen Mountain Press in the Realms of Love Chat Castle Monday June 23. There are some hot releases out from these folks. Read about them below and then join us for an hour of fun and frolic Monday at 9 PM EDT/ 6 PM PDT. Of course, there will be downloads of eBooks given away to lucky chatters! Realms of Love is the place for romance writer chats!
Celina Summers: The Asphodel Cycle: The Gift of Redemption After the defeat of the Duke de Spesialle's armies, Tamsen de Asphodel finds herself weakened and ill. The toll of the magic she called has ravaged her body, but the demands of the Elven Realm and the kingdom of Ansienne call her to continued duty. With Brial at her side, she ignores her fragility and dives headlong into the political turmoil of both nations. Unfortunately, her uncle Spesialle is not finished with her yet. When she finds herself at his mercy, she must gather all of her wits and courage to combat him. And when the gods demand an answer to the question What gift can buy the redemption of the Elves? Tamsen must decide if she is brave enough to give the right answer.
Rob Graham: Gillian's Place Fatima, The Orange Slip, Bill and Ruby, Ruby and Bill & Dinner Date Come on in and have a drink. Gillian's place is the right place to be to hear some interesting stories of love gone wrong and right.
Sloane Taylor: Teddi Turns On: No one's going to take advantage of Teddi Howard again, including the Munich tour operator who screwed her over when he reneged on their contract. Her only option is to face the little weasel. But nothing stands in the way of prominent, German businessman David Stiefle, especially a woman.
Hope to see you there!
Sloane Taylor
Sweet as Honey…Hotter than Hell
June 16, 2008 | General, Uncategorized
TOO HOT TO HANDLE
by Linda Sole
Eternal Press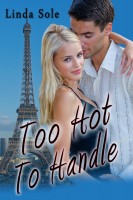 BLURB:
Sylvie knew that most of her friends settled for sex and a mutual liking, companionship and someone to share their lives. They went in for relationships that were never intended to be permanent, which might last for a few months or a few years, but would eventually end as one partner moved on to a new relationship.
"Marriage doesn't matter anymore," was the general theory, and Sylvie had gone along with it, but in her heart she couldn't help wanting more.
Well, you're not likely to find it with Rafe Wilde, she told herself firmly. He simply isn't the marrying kind.
She sighed, then smiled at her own thoughts. Mr. Wilde was just too attractive for her peace of mind.
And yet there had been a moment in his arms when she would have given herself and not though twice about it. Even now there was a tender, sensitized feeling between her thighs, a need that she had never felt before.
EXCERPT:
Rafe could hardly believe what he was hearing. For a moment, as he sat at the restaurant table, staring at the woman opposite him, he thought he must have been mistaken. He was a businessman himself, and he had cut some tough deals in his time, but he'd never heard of anything this outrageous.
"Run that by me one more time," he said, staring at Christine Penrith as if she had lost her mind. "You're offering to give me those shares if I marry your granddaughter?"
Rafe Wilde was a striking man; dark-haired and blue-eyed with a jaw that hinted at a stubborn nature. He had that certain something that made women turn their heads when he walked by, a kind of latent sensuality that heightened awareness and promised much.
"Is that so outrageous?" Christine's cool gray eyes narrowed. "I have something you want—and you can do me a favor. What is so very wrong with that? Besides, plenty of marriages are arranged that way, and they can work very well."
"It's ridiculous," Rafe ejaculated. "Even if I were willing to go along with it, your granddaughter might have something to say about being married off on a whim of yours."
"I was assuming you would be clever enough to get around that," Christine said, a little smile on her mouth. "It shouldn't be beyond your imagination, Mr. Wilde. Anyway, that's my price for the shares—take it or leave it."
Rafe stared at her in silence, his eyes smoldering with anger. In the cut and thrust of America's high roller economy, he had come up against some hard cases, but this woman seemed to have no feelings in her. He felt sorry for the granddaughter he had never met.
"Sylvie will come home for her uncle's wedding," Christine said. She stood up, picking up her black leather gloves and smoothing them over hands that were beginning to knot with age. "Come to the wedding, Mr. Wilde. Meet my granddaughter—and then decide."
"I have urgent business in the States." Rafe's blue eyes were diamond hard. He disliked being used, particularly like this, in matters he considered intensely personal, and his anger showed. "I doubt I could make it."
"Then there is nothing more to say."
Rafe watched as Mrs. Penrith walked from the dining room. She must be in her sixties, but she looked years younger, and she was a clever businesswoman, successful and wealthy. He had come to England to ask her to sell him the shares she owned in his company, but the price she was demanding was too high.
One marriage per lifetime was enough in Rafe's opinion. He had been badly burned the first time, and hell could freeze over before he tried it again. Besides, he had a very satisfactory relationship going back home at the moment. Miranda was beautiful, sexy and too independent to think of marriage. Their affair was satisfying enough to keep them both content, and it was easy. The last thing Rafe wanted was to marry some neurotic English girl, who obviously couldn't manage to find a husband for herself.
There had to be something seriously wrong with Miss Penrith if her grandmother was prepared to give away a small fortune to get her married off to a stranger!
As the waiter approached with his bill, Rafe extracted some notes from his wallet, his generous and distinctly sensuous mouth twisting in a wry grimace. He would give that option a miss, thank you. And there was always a slight chance that his uncle would agree to his idea. He would just have to catch the next plane to Paris and see what a little persuasion would do…
And darlin', I'd love to be on that flight with you. Oh baby, this is one book you can't put down. Linda Sole has created characters who are hot, hot, hot! I highly recommend you snap up a copy of TOO HOT TO HANDLE today.
You can read more about Linda Sole on her website. The lady is an amzazing writer.
I'll be back later this week. Until then…
Happy Writing!
Sloane Taylor
Sweet as Honey…Hotter than Hell
November 12, 2005 | Uncategorized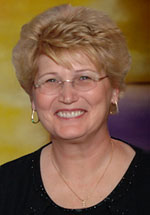 Photo by
Nightingale Digital
Imaging
Hi! Thanks for dropping by. We're very informal here. Pajamas, or whatever else makes you comfortable, are the dress of the day. Grab your favorite beverage, kick back, and have a browse.
If travel to exotic locations is your thing, along with heroes who rock your world and heroines who keep them in line, then you've landed on the right site. My stories are set in Europe where the men are all male and the women are both feminine and strong. There's always a twist, but as a true romantic, the women I write will bring more than just lust to their men's
lives.
Feel free to sign the guestbook and let me know what you think.
Available Now!
FRENCH Twist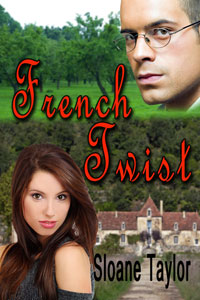 Interpol agent Claudette D'Laquois is on the run. Dull Uncle Paul and his rundown chateau in Nice, France are her only safe haven…but she never planned on the delectable estate manager who is even more dangerous than the Russian mob boss who wants her dead.
Three weeks of overseeing operations at his friend's orchard seems like the ideal vacation to CPA Don Hobbs. And so it was–until a French sex goddess pulls him into a world of drugs, intrigue, and erotic fantasy.
Coming Soon!
Teddi Turns On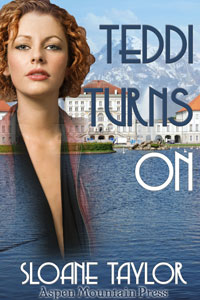 No one is going to take advantage of Teddi Howard again, including the Munich tour operator who screwed her over when he reneged on their contract. Her only option is a face-to-face confrontation with the little weasel.
David Stiefel is a prominent German businessman who lets nothing stand in his way, especially after his snaky cousin stole the love of his life. He enjoys brief affairs to satisfy his healthy appetite, but no way is he getting involved again, even if she is the sensual Mrs. Howard.