2 DAYS TO PLAY
February 12, 2009 | Contests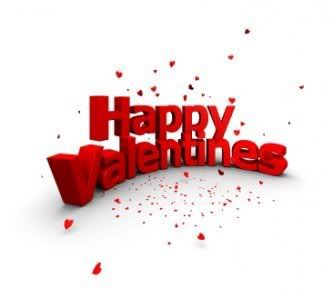 Valentines Day Scavenger Hunt with
How It Works:
Each author has five questions. Travel to their site for the answers. Email your entry to Sloane Taylor, sloanetaylor@comcast.net.
Only one entry per person. All players will be placed in a drawing for one grand prize and three runners up prizes.
GRAND PRIZE
Valentine Basket with:
Meet Me In Fantasyland by Mary Martinez Signed CD (PDF)

Kidnapped by Rita Karnopp Signed CD (PDF)
Teddi Turns On by Sloane Taylor Signed CD (PDF)
Lonnie Heats Up by Sloane Taylor Signed CD (PDF)
Montana Huckleberry bar and Sacred Bround T-Shirt from Rita Karnopp
Fur lined handcuffs
Bookmarks, pens and Misc. Valentine Goodies
Runner up prizes
1. Download of Enchanted Dreams by Mary Martinez
2. Download of Dark Spirit by Rita Karnopp
3. Download of French Tart by Sloane Taylor
MARY MARTINEZ
1 – Where did Mary tie the knot with the love of her life?
2 – Who savesd Jenny and makes her fall in love with him?
3 – Who is Rissa meeting in Fantasyland?
4 – Who does Molly Anderson want to sue in Breach of Contract?
5 – What sexy handy man bears a striking resemblance to the man in Cassie's dreams?
RITA KARNOPP
1 – What does In'is'kim get from Skyler to help unravel the clues left by a murderer? (Hint: Read my book blurbs.)
2 – How many suspense books have I written?
3 – Who gave Wind Song 'five red roses'?
4 – Which of my books does Leota, a psychic Blackfoot woman, struggle to stop the Treaty of 1855 from being signed?
5 – What Montana scene have I shared with you on my 'about me' tab?
Sloane Taylor
1 – Who is the April 2008 guest check on my What's Cooking page with a tempting meal to serve on Valentine's Day or any holiday?
2 – What is the easiest way to peel a banana? (Hint – click on my Cooking Tips page.)
3 – Name Sloane's favorite book by Thom King and Debra Peterson. (Hint – click on my About page.)
4 – From my book French Tart – What has better uses than sweetening tea? (Hint – click on my Now Available page.)
5 – Who is the guest author on my January 12, 2009 blog to Warm Up Winter?
Deadline for entries February 14 Midnight MST.

Have Fun!
Sloane Taylor
Sweet as Honey… Hotter than Hell