French Delights is a HIT!
June 17, 2010 | reviews
Melissa Bradley and Selena Illyria, close author friends, notified me on a new review for FRENCH DELIGHTS. Please forgive my unabashed joy, but I had to share what The Romance Studio posted on their site June 14.Thank you, Ammie for your great review and rating! I am ecstatic!!
FRENCH DELIGHTS
Naughty Ladies of Nice book 2
Sloane Taylor
ISBN: 978-1-60168-287-1
Aspen Mountain Press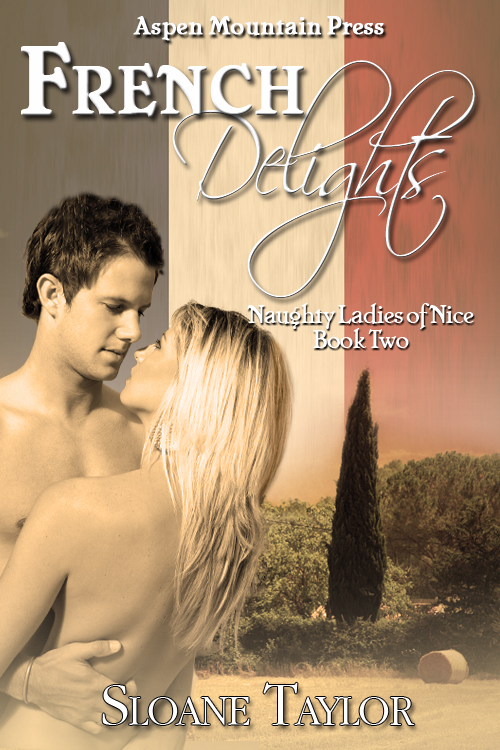 Overall rating:


Sensuality rating: Explicit
FRENCH DELIGHTS is quite an adventure. I enjoyed my trip to the French Riviera. Sloane has written a wonderful tale of romance. The main characters are vivid and easy to like. Lisette is a real sweetheart, while Paul is a beautiful dreamer. The unsavory characters are also well written, and it is easy to loathe them. This short story has a lot packed into it, but it doesn't seem lacking. This is the second book in the Naughty Ladies of Nice collection, but I have not read the first. That doesn't take anything away from this story. It is a great stand alone. I do want to read the first one now. I know you will enjoy this erotic tale of French romance.
Reviewer: Ammie
You can read the complete review HERE
Studs and I are off to celebrate tonight. You all have a beautiful weekend. I'll be back next week. Until then…
Happy writing!
Sloane Taylor
Sweet as Honey…Hotter than Hell
2 Responses to "French Delights is a HIT!"
MC Halliday Says:


CONGRATS!!! Well deserved, Sloane and have a wonderful time celebrating with Studs.

On June 18th, 2010 at 1:44 pm
Sloane Says:


Thank you, MC!! And we did.:)

On June 18th, 2010 at 4:09 pm