Sex Clubs and Romance?
February 22, 2011 | Tuesday Teasers
PHOTO OP!
ISBN: 978-1-60168-139-3
Aspen Mountain Press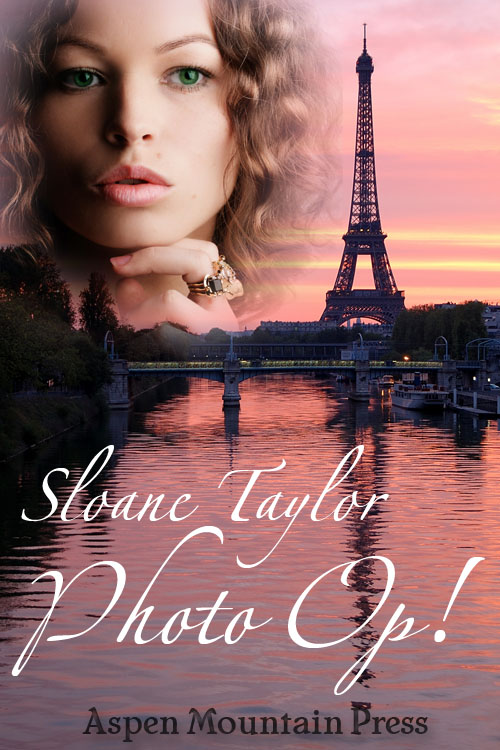 BLURB:
Photojournalist Emily Peters is in Paris when the opportunity to expose an infamous sex club sets her on fire. She never expects to be tied up in knots by the Devil.
Restaurateur Nicholas Caine prefers an inconspicuous lifestyle, but when a sex goddess enters his lair there's only one thing he can do…take her.
EXCERPT:
Her nose twitched as a subtle, yet pleasant, aroma surrounded her.
"It is pear, Madam."
Another tall handsome waiter, looking good enough to eat, stood at her side and without a word slid a menu in front of her. She glanced up into large chocolate eyes and her heart stuttered.
"Pardon?" Her voice came out on a whoosh of air.
"I noticed your attempt to distinguish the scent." He waved a large hand in the air. "Many of our ladies have had your same reaction."
She cleared her throat. "Delightful."
"At times, late in the evening, the air is infused with a hint of cinnamon and chocolate." His eyes twinkled as if he were sharing a dark secret. "Tempts one to indulge in a decadent dessert. Would you care for one, Ms Peters?"
A shiver weaved its way up her spine when he said her name. With shaking fingers, she took a gulp of ice water, ordering her oversexed body to behave.
"If nothing on the menu appeals to you, Chef Claude would be elated to whip up whatever you prefer."

British and gorgeous. And then it sunk in. Chef Claude.
"Is he Claude St. Cyr? The same chef who owns a cooking school?"
The waiter from every woman's fantasy grinned. "One in the same."
Now what the hell is he doing in a place like this?
"Ms Peters?" He tapped a well-groomed fingernail on the menu.
"What? Oh yes." She flipped open the leather jacket to scan the tasty treats, her one downfall. The card read like an international list of culinary sexual pleasures.
Spotted Dick presented by Jon
Bavarian Cream presented by Hans
Hot Soufflé presented by Francois
Mocha Butter presented by Motumba
Emily slipped the cap off her lipstick tube, then did an unhurried swipe along her bottom lip, wondering just how far the presenters would go.
"Do you see anything you like?" His deep voice played havoc with her senses as she squirmed in her damp panties.
"Too bad you don't offer Cumberland Rum Nicky. I enjoyed it at a restaurant in London a few years ago. Never found it again." His tanned face paled as if she'd requested to borrow The Crown Jewels.
"Perhaps a dish of Whim Wham?"
"No thanks, I'm fanciful enough." She laughed at her little joke about the true meaning of the Scottish pie. "I'd really like a Benedictine straight up and a cup of black coffee."
He nodded and walked toward the bar area.
Of all the waitstaff Emily had encountered or seen during her two hours over dinner, this last was the paix de la résistance. Sable brown hair caressed his white shirt collar. She'd give anything to run her fingers through the thick waves.
The Reverend and ladies met with her lickable waiter at the doorway. He stood to the side, gesturing for them to go first. The tallest of the women stopped and started up a conversation, but he backed away the moment she ran her fingers along his jaw line.
Seems like the help gets to play with the clientele.
Emily pulled the cap off her lipstick tube.

Smile, I think you're going to like this one.
I'll be back tomorrow with KC Kendricks. Until then…
Happy Reading!
Sloane Taylor
Sweet as Honey…Hotter than Hell